Well, rumours of more Freo mayoral candidates coming out of the woodwork appear to have been well founded.
Today we have been advised sitting Fremantle South Ward Councillor Marija Vujcic has declared her intention to nominate for Mayor.
More than that, Ms Vujcic has nominated a Team to run with her for election as supporting Councillors at the forthcoming October local government elections.
Here's the announcement.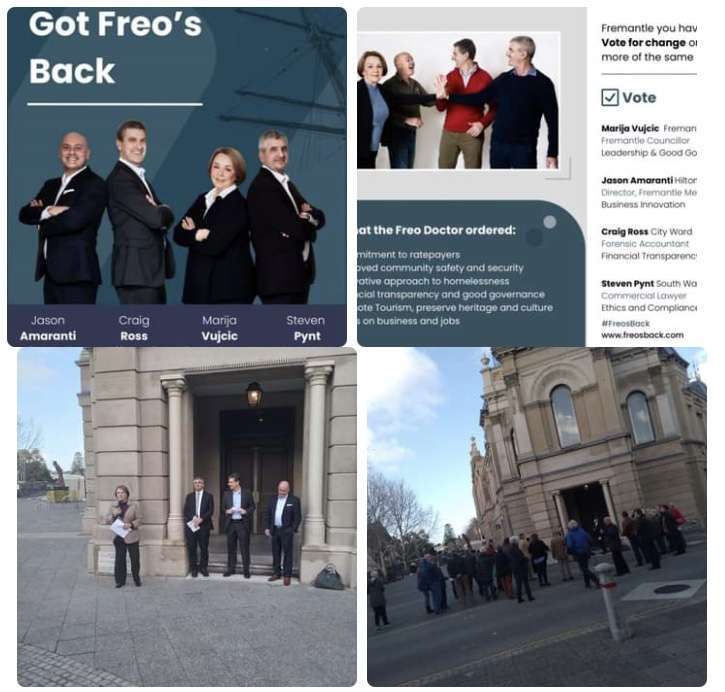 Just a year ago, as part of our Governing Freo-Style interviews with the then Mayor and sitting Councillors, we interviewed Marija about her interests, motivations and ambitions in local government.
In case you missed the podcast interview, here it is again.
PLEASE HELP US TO GROW FREMANTLE SHIPPING NEWS
FSN is a volunteer-run organisation and we rely on the support of Freo people to keep making local news free. Thanks for helping!
Well, it looks like we are in for a fascinating election period with three key candidates now having declared their mayoral hands, and one seeking to bring an entire team with her.
Already Hannah Fitzhardinge and Frank Mofflin have announced their Mayoral aspirations.
We wonder what more there is to come?