National arts coverage by the ABC is extremely hard to achieve for artists working from a base in Fremantle.
It's not impossible but it is difficult to convince producers that activities that occur outside the CBD of Sydney have cultural value, and interest, to a wider Australian audience.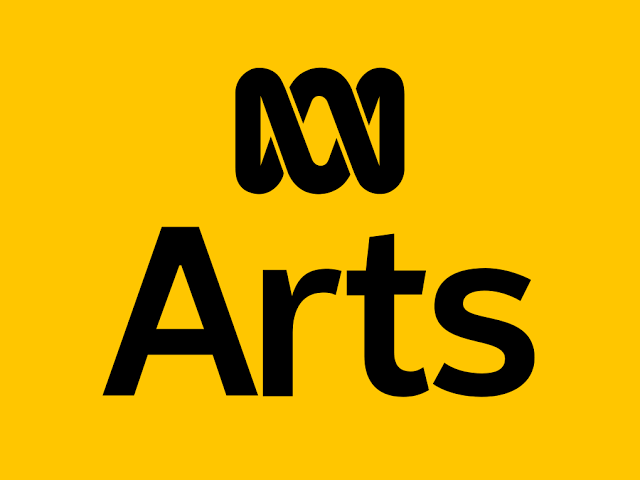 The other problems faced by the ABC are the charges of elitism and leftist leaning. Hence the arts are dangerous territory and to be avoided wherever possible.
The cognoscenti standing around a café in Ultimo have therefore decided on a format that reduces the arts to a populist melange of Sydney and Melbourne based arts activity.
Assuming only an audience suffering from impaired mental and visual acuity would be interested in this mishmash, they called in a team to develop the format for Art Works. That will solve the 'elitist' problem, they must have mused as they supped in their third Cappuccino of the day.
A recent segment explaining the functioning of a pipe organ was presented with the aid of a script and graphics that the producers of Play School would have rejected as inappropriately condescending. Not only was it simplistic, but the voice-over kept stressing concern that the audience might not be grasping how a word could be a noun in one context and a verb in another, "… are you following me", she said repeatedly.
Not only is the content trivial and demeaning, but there seems to be an underlying concern that the audience will be bored without garishly coloured graphics and a commentary presented as a stand-up routine. We must assume that rather than undertaking market research, the producers defaulted to a format beloved by the ABC of choosing broadcasters with the ability to flippantly debunk what might be interpreted as highbrow content; think Hard Quiz and The Weekly.
Previous programs such as Sunday Arts were apparently deemed too esoteric and limited in their capacity to attract an audience (though Sunday afternoons were surely never expected to rate). As a result, they moved to the hip and fast format of The Mix. It too, tried valiantly to address important issues in the arts, albeit at the mercy of a manic editor fed on a diet of MTV videos. So, the coffee club hit on the strategy of infantilising their audience using Art Works as their operating table.
The greater fear perhaps, is that the arts are just the first iteration of a broader ABC strategy. Should we prepare for sports coverage that replaces AFL with featured games from regional competitions and under 10s on Saturday? After all, we can't have elitism; it undermines our sense of egalitarianism.
Will Offsiders, that critique of recent games on Sunday morning presented by knowledgeable individuals, be replaced by a group of comedians riffing on the player's hairstyles? I can't wait to see the segment on how to kick a goal, replete with flashy graphics and a voice-over explaining condescendingly, "… the ball has to pass between the two tallest poles .. are you following me?" No doubt the presenter will then be taught handball, just as host Namila Benson was recently taught how to knit on camera — enthralling television!
Surely we deserve better from our national broadcaster. The arts are serious; individuals devote their lives to developing their skills to address the critical issues facing society.
The arts have an essential part to play in building self-reflective, empowered communities, and let's not forget, they also bring great joy.
As we now know only too well due to COVID-19, they also provide reassurance in times of anxiety.
The arts aren't elitist, they are integral to our lives, and because some areas of the arts are more difficult to access, programs like Art Works must treat them seriously and allow artists the platform to provide their audience with the tools to engage with their work. Art does work, but it requires space and time.
At least the artists living in Fremantle have so far been spared this humiliation. The ABC is 'THE' national broadcaster, with access to a range of new technologies and platforms that can reach all corners of this vast nation. Indeed, its flagship arts program describes itself as '… exploring the full spectrum of the arts in Australia'.
But so far it has only presented the work of artists living in the eastern and southern seaboard capitals. Though to be fair, it did make a foray into South Australia to cover the announcement of the Ramsey prize, and it has sporadically and tentatively moved outside the CBD of Sydney and into regional Victoria.
PLEASE HELP US TO GROW FREMANTLE SHIPPING NEWS
FSN is a volunteer-run organisation and we rely on the support of Freo people to keep making local news free. Thanks for helping!
So, as time goes by it is likely they will cross the 129th meridian east and make a program about a Spare Parts production or cover an exhibition at the Moores Building.
The question is, are we prepared to subject our artists to this degrading treatment, or should we put up a hard border on our two Freo bridges and protect them from this assault on their professionalism and artistic integrity?
* This article was written by Ted Snell