Walking is good for you, we all know that!
It's an indispensable thing to do as you age, and you learn to do it when you're younger.
So it's something for the whole family to do, or for a group of friends or even a couple.
What's more you can walk all on your lonesome!
Sometimes that's the most peaceful way to walk!
However you walk, the walk can also be educational, as well as good exercise and therapeutic, by including an audio component!
Historian and writer John Toohey has helped to add the educational component for walks near Fremantle along the lovely Coogee coastal path.
John first worked on audio-walks when he was living in Montreal. At the time he was working on a project tracing the history of a waterfront district undergoing rapid gentrification. When he returned to Perth, he saw an opportunity to develop the idea here.
The resultant Coogee audio-walk is such a great idea, we thought we should share.
Unlike typical self-directed audio experiences, in the Coogee audio-walk well-known Perth performer Monica Main tells stories full of detail and incident, stories hidden in archives that listeners may not have heard before. There's no need to hurry between markers when you take the walk. Take your time, listen to the stories and think about some of the history behind the landscape you are walking through.
It's dead easy to get yourself organised. Just go to the following website, download the MP3 audios, and take the walks along the Coogee coastal path.
Hit on this link and you'll soon find the download details.
As you'll see you can break a long walk into two or three.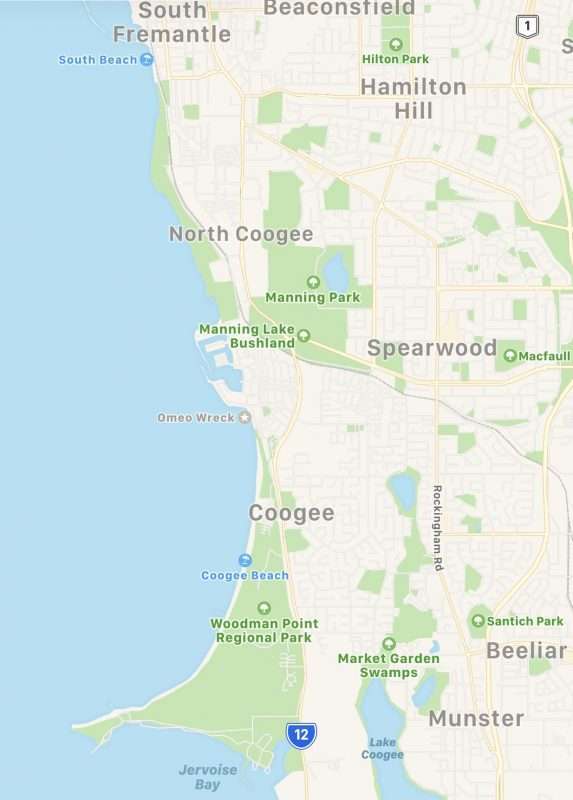 The first walk is from Catherine Point to the Power Station. Along the way you'll hear stories associated with the smelter camps, Carnac Island, Robb Jetty and other sites.
The second walk is from the Omeo wreck to the Woodman Point Ammo Jetty. Here you'll hear about the Omeo, shark attacks (or the absence of), Coogee Hotel, the failed Clarence Settlement, and the strange account of the Native Wisteria.
The second walk is about two and a half kilometres and has itself been divided into two so you can take the short walk if you feel like it, then pick it up again for the full one later on.
Additionally, as part of the upcoming National Trust Heritage festival, John Toohey will be on site, on 2 May 2021 and 9 May 2021, with sunblock and water, to take any questions and guide people along the path! The instructions on how to find him are right here.