Fremantle Ports' fringe theatre on the docks last week was a sell-out, raising nearly $5000 for the Flying Angels Mission to Seafarers.
Harbouring Secrets had a run of six shows over three consecutive nights ending on Saturday, with each performance attracting 100 people.
Fremantle Shipping News was there, and loved it!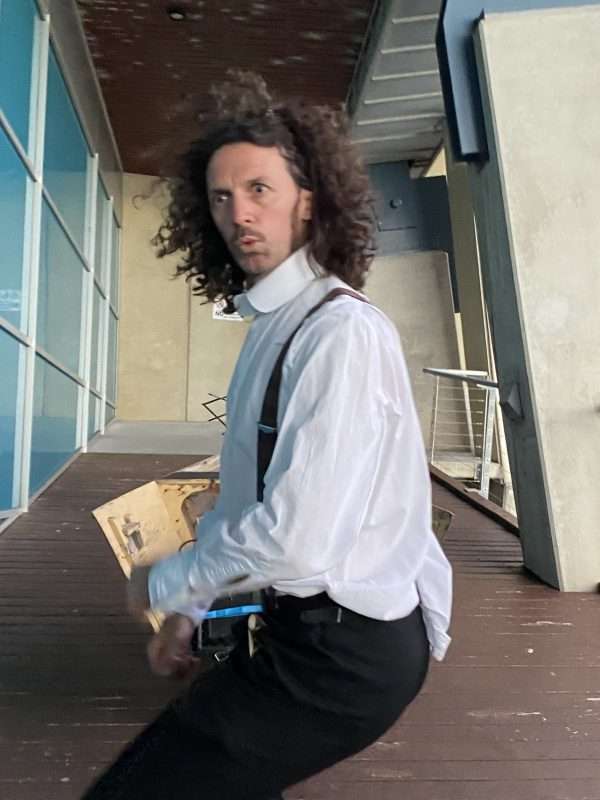 The show, which featured local performers Paul Rowe, Ross Vegas, mezzo-soprano opera singer Caitlin Cassidy plus former and current drama students from John Curtin College of the Arts, saw the audience follow the show on foot around Victoria Quay.
"Every show was fantastic," said Fremantle Ports' Media and Corporate Communications Manager, Neil Stanbury.
"The feedback from those who came was sensational and it seems people were blown away by what a fun, inspiring and entertaining show it was," he said.
"The cast made the west end of Victoria Quay their set, with performances that had music, comedy and pathos. On top of that, the staging on the port was very creative."
Harbouring Secrets cherry-picked great historical stories associate with the port, including the tragic tale of the wartime submarine USS Bullhead, the lumpers' riot, the tale of port creator CY O'Connor, the America's Cup defence in 1987 and also Derbal Yerrigan's links to Noongar Whadjuk people.
Flying Angels supports merchant seafarers visiting Fremantle, who have not been allowed get shore leave during COVID-19.
Mr Stanbury said Harbouring Secrets was the precursor to Fremantle Ports' upcoming Quay to Summer place activation program for Victoria Quay, which would be announced soon.
"Victoria Quay is becoming more and more exciting as time goes one and this theatre initiative by us showed another dimension to how people can enjoy this civic space in a multitude of ways.
Congratulations to all concerned!
PLEASE HELP US TO GROW FREMANTLE SHIPPING NEWS
FSN is a reader-supported, volunteer-assisted online magazine all about Fremantle. Thanks for helping!