US and international media, including the New York Times, have reported today that, in separate law suits, the Federal Trade Commission and more than 40 US states have accused Facebook of buying up its rivals to illegally squash competition, and they have called for the deals to be unwound, escalating regulators' battle against the biggest tech companies in a way that could remake the social media industry.
These legal actions follow investigations at various levels of government in the US for some 18 months or more, and by the co-founder of Facebook.
In Australia the effect of the Tech Giants on Australian media and the tax collection system more generally has been the subject of parliamentary and Government scrutiny for some time as well.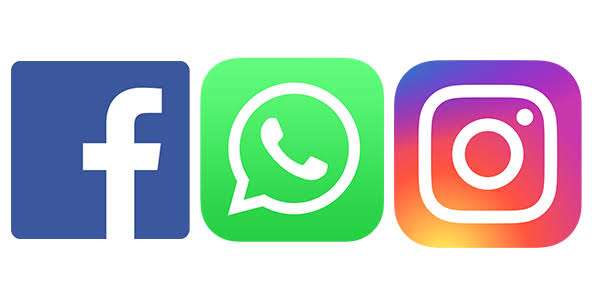 In the US, Facebook's acquisitions of Instagram for $1 billion in 2012 and WhatsApp for $19 billion two years later, are the subjects of primary concern in the just-filed legal actions. It is argued that eliminated competition that could have one day have challenged Facebook's dominance.
To give you some background to and idea of the concerns expressed in some of the recent US investigations, here is a summary of what Democratic Party members of the US House of Representatives judiciary committee said in a report brought down just two months ago, in early October 2020, as reported by National Public Radio NPR in the US.
Amazon
The report says plainly that "Amazon is the dominant online marketplace" and that evidence "demonstrates that Amazon functions as a gatekeeper for ecommerce."
Investigators detail Amazon's difficult relationship with other sellers on the platform, which it says "live in fear of the company" and which Amazon refers to as "internal competitors."
It describes sellers as "exploited" by the company's dominance: not allowed to contact shoppers directly, often limited in their ability to sell on other platforms, facing "strong-arm tactics in negotiations" and receiving either "atrocious levels of customer service" or better service for a fee.
The authors also write that Amazon profits off ideas and products developed by others, whether that's sellers on its platform, startups it considers buying or even open-source cloud-software developers.
Amazon it must be noted, immediately published a blog post, rebutting "fallacies…at the core of regulatory spit-balling on antitrust." Without directly calling out the report, the post said: "For consumers, the result would be less choice and higher prices. Far from enhancing competition, these uninformed notions would instead reduce it."
Apple
The report says Apple exerts "monopoly power" in the mobile app store market by favoring its own apps and disadvantaging rivals.
That dominance hurts innovation and increases prices and choices for consumers, House investigators found.
Apple, along with Google in its Google Play store, leaves developers with little choice for reaching consumers, the report says, adding that the arrangement leaves developers at the whims of the "arbitrary" enforcement of Apple's app guidelines.
The report found that the controversial 30% commission levied by Apple and Google has resulted in price increases on consumers. Investigators say that Apple generated billions of dollars in profit from the fees, despite costing about less than $100 million to operate.
In a statement following the report, Apple said "we vehemently disagree" with the report's conclusions.
Apple, the most valuable company in the world, says it does not have a dominant market position in any of its business lines.
"Competition drives innovation, and innovation has always defined us at Apple," the company said. "We work tirelessly to deliver the best products to our customers, with safety and privacy at their core, and we will continue to do so."
Facebook
The report quotes Facebook's own chief executive, Mark Zuckerberg, and other top management describing the company's strategy of buying its rivals.
In one internal communication, Zuckerberg said Facebook "can likely always just buy any competitive startups."
Facebook used data to identify possible rivals and "then acquire, copy, or kill these firms," the report says. Facebook's monopoly power "is firmly entrenched and unlikely to be eroded by competitive pressure," investigators found.
The report said recent internal documents show that Facebook is now more worried about competition between its own products — like its photo-sharing app Instagram and its original namesake network — than outside rivals.
Investigators conclude that because it has so little competition, Facebook has "deteriorated" in quality, harming its users' privacy and leading to a "dramatic rise in misinformation."
Facebook said in a statement following the report, that it "compete[s] with a wide variety of services with millions, even billions, of people using them."
It added that when it comes to Instagram and WhatsApp, "a strongly competitive landscape existed at the time of both acquisitions and exists today. Regulators thoroughly reviewed each deal and rightly did not see any reason to stop them at the time."
Google
The report says Google enjoys a monopoly in search and search advertising, and its dominance is protected by its own data and deals it has struck around the world to be the default search engine in many browsers and devices. "No alternative search engine serves as a substitute," investigators said.
Google has maintained its dominant position by undermining search competitors and favoring its own content in search results, the report says.
The report also calls out how all the data Google collects on its users and competitors reinforces its dominance and allows it to make even more money from ads.
"Through linking these services together, Google increasingly functions as an ecosystem of interlocking monopolies," it says.
Google said in a statement it disagreed with the report, which it said "feature[s] outdated and inaccurate allegations from commercial rivals about search and other services." The company said the proposed remedies "would cause real harm to consumers, America's technology leadership and the U.S. economy — all for no clear gain."