Josh Wilson grew up in Fremantle and is no stranger to public life.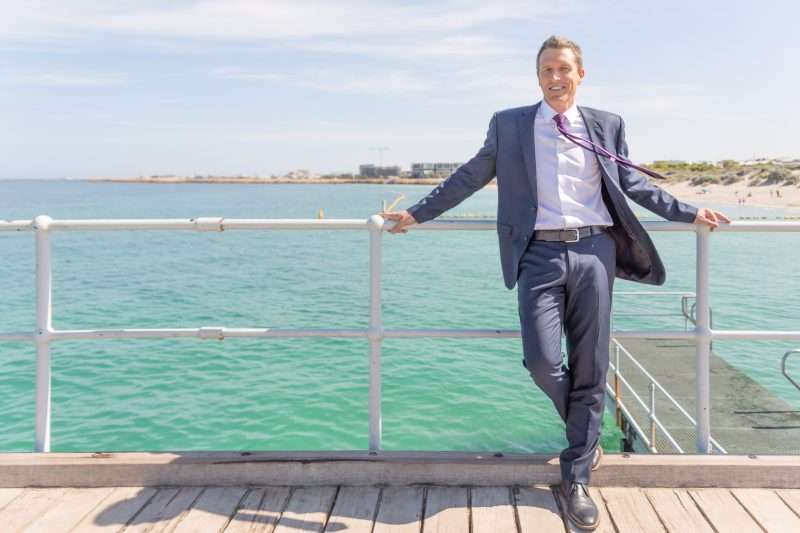 Between 2009 and 2016 Josh was as a councillor of the City of Fremantle. Between 2011 and 2016 he was the Deputy Mayor.
In 2016, Josh was elected as the Labor Member for Fremantle in the Commonwealth Parliament.
Since the 2019 election Josh has been the Shadow Assistant Minister for the Environment.
He is also the Deputy Chair of the Standing Committee on the Environment and Energy in the Parliament, and is a member of both the Joint Standing Committee on Treaties and the Select Committee on Regional Australia.
His committee work has included a focus on fair trade, broadband technology, energy policy, liquid fuel security, and biodiversity protection.
Plainly, Josh Wilson is a person on the move.
According to Josh's website, as a representative of the Fremantle electorate, he is –
'focused on protecting and enhancing the things we share, such as universal healthcare, high-quality education, public amenity, our environment both land and sea, and key infrastructure (like the National Broadband Network, the Australian Marine Complex, Fremantle Port, and road, rail, and public transport). He believes that building inclusive prosperity will require a new focus on reducing inequality and creating high-quality jobs at a time when big challenges and transitions put our social and economic wellbeing at risk. This will only be possible if we protect our environment and make the shift to sustainability across the board.'
Josh kindly agreed to speak with the editor of the Fremantle Shipping News, Michael Barker, about parliamentary life and challenges, as the Federal Member for Fremantle, in the year 2020.
Pop your ear pods in, sit back and enjoy this most informative interview with Our Man in Canberra.