Ports Minister Alannah MacTiernan today launched a new volunteering program to 'better educate the public' about port operations and the history of Victoria Quay.
A 14-strong team of volunteers will run free Port Walks along Victoria Quay, to tell the story of how a port works and the Inner Harbour's rich history.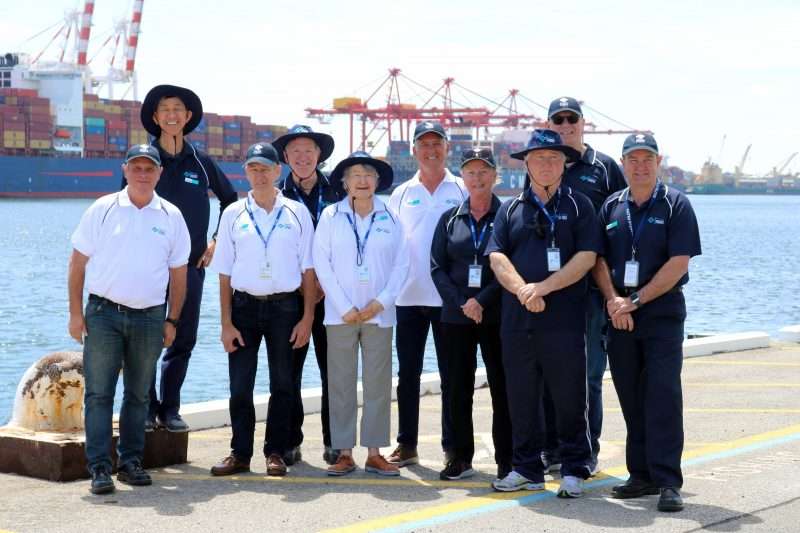 Starting later this month, the Friends of Fremantle Port a group established by Fremantle Ports will run between two and three Port Walks a week, each on topics such as history and architecture, maritime operations, trade and logistics, and environment. There will also be more general walks covering all topics, but in less detail.
The volunteers will also give talks to school, university and community groups, as well as contribute in the future to Fremantle Ports' environmental programs and other special projects.
Many of the volunteers have a background in marine or related operations, live locally in Fremantle, have a strong interest in history, or have worked in community-engagement roles.
Each will initially volunteer between three and eight hours a month to the program and undergo skills and knowledge enhancement during their involvement.
The program has been developed in accordance with Volunteering Australia's National Volunteer Guidelines.
Ports Minister Alannah MacTiernan observed:
"Victoria Quay is emerging as a major tourism drawcard that will continue to go from strength to strength – and this new program is an excellent addition to the offering.
"The new Friends of Fremantle Ports will bolster our capacity to tell the story of Victoria Quay better and more often.
"Many of the volunteers Fremantle Ports has already recruited have deep knowledge of maritime operations, public engagement and port-related industries, ensuring they will deliver a fantastic experience for locals and tourists alike."
Local Fremantle MLA Simone McGurk was similarly enthusiastic:
"Locals know that Vic Quay has long been a bit of a hidden gem in Freo", she said.
"We're working to invigorate the precinct, realise its potential and bring more people in.
"These friendly faces will share their passion and knowledge, helping more people discover our waterfront and unearth its history."