This week we are pleased to feature Daphne Milne.
Now Fremantle based, England was home for Daphne for much of her life. Initially near Manchester, later Cornwall.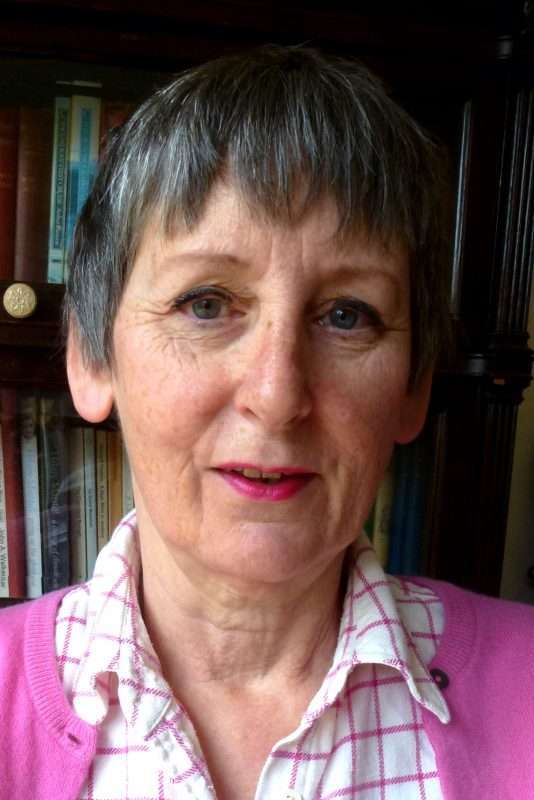 Daphne is now well entrenched in local poetry circles – or, as we at the Shipping News prefer to call them, 'paddocks'. She reads regularly at Perth Poetry Club and Voicebox, Fremantle.
Poets often have fascinating backstories, we keep discovering! In Daphne's case, before concentrating on poetry, she was a painter, but a painter who had always written. Following a diagnosis of BC, as Daphne calls it, she had to give up painting. This took her back to writing.
Writing, in Daphne's case, includes poems, short stories, novellas, and flash fiction.
Her work has been published in print/on line in magazines and in anthologies internationally.
Daphne has also had two pamphlets/chapbooks published: From Angels to Warzones – a poem a day for December; and, most recently, and featured in the podcast interview below, The Blue Boob Club published by Indigo Dreams Press.
Daphne plainly is not idle. She has work out with editors at the moment and, intriguingly, is also working on a series of ekphrastic pieces. (Ekphrastic is our new adjective of the month here at the Shipping News!)
More about Daphne, and how to contact her, can be discovered through her Facebook page @Daphne Milne.
Her pamphlet, The Blue Boob Club can be purchased from New Edition bookshop in High Street, at the corner of Packenham Street, Fremantle for $12, or from Indigo Dreams Press, or direct (or should that be directly?) from Daphne.
In the podcast that follows, Daphne Milne discusses her career to date, the ins-and-outs out of composing poetry, how The Blue Boob Club, in particular, came to be, and, in the course of so doing, reads some of TBBC poems.
It was a great pleasure meeting and talking with Daphne. Here is the podcast interview of her discussion with our Editor, Michael Barker.