Looks like there's some weather in the air – if you'll forgive the tautology!
Here's the Shipping News' sat pic as at 5 pm Tuesday, 26 April.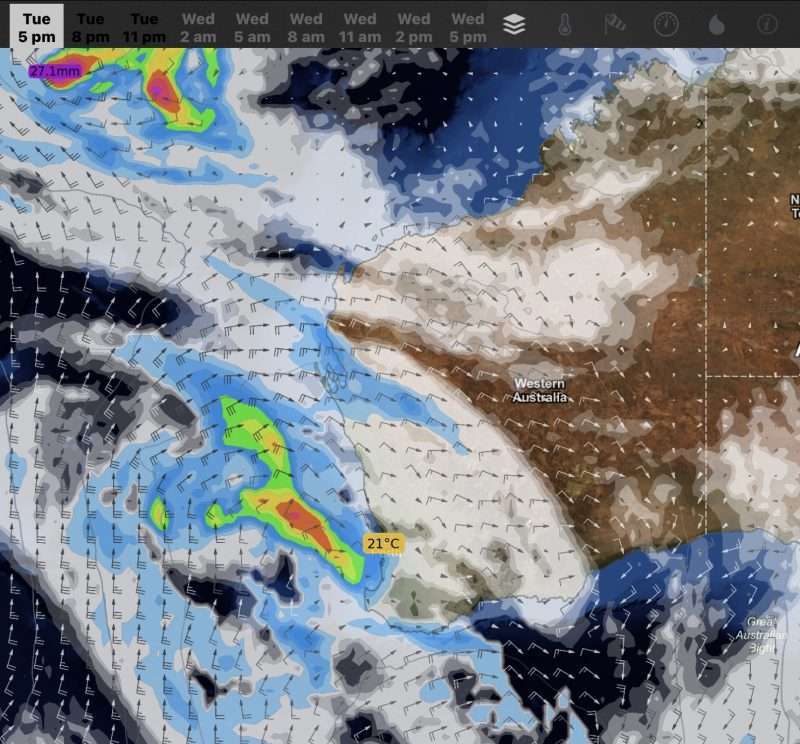 Batten down the hatches and warm up the hot chocolate – but only after you've cleaned out the gutters!
PLEASE HELP US TO GROW FREMANTLE SHIPPING NEWS
FSN is a volunteer-run organisation and we rely on the support of Freo people to keep making local news free. Thanks for helping!
** Don't forget to SUBSCRIBE to receive your free copy of The Weekly Edition of the Shipping News each Friday!