A beautiful Saturday morning, so I took the opportunity to go to Aldi in search of a working forward line. They were sold out.
I asked if there was an aggressive midfield available, but a small determined Nona of indeterminate age, wrestled it easily from my grasp and took it away – so then I opted for a heated throw rug under which I could hide from the world for the rest of the day.
Good move.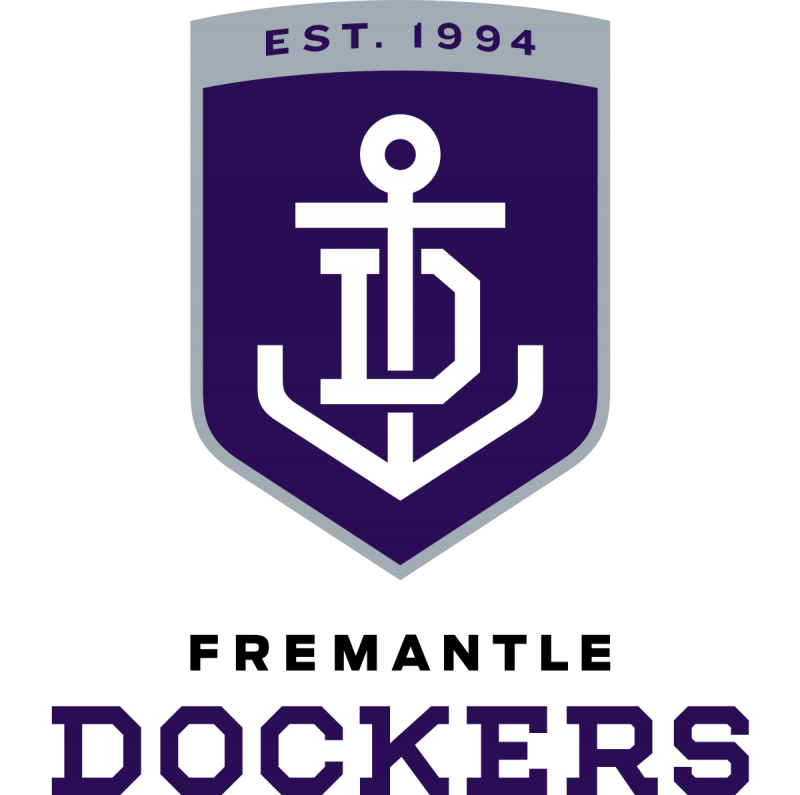 Freo at the Gabba. What would they offer up?
Well, straight away it was clear the Brains Trust had decided to dispense with kicking the footy.
At all.
Instead, they opted to handball. At all times and at any cost.
Freo produced 78 of them in the opening term – a record, don't ya know!
There were some entrancing moments; a few fluent chains of opportunity, but the weak link was invariably exposed and broken and the ball was turned over before any damage was done.
Once again, we trailed at the first change. Is that 21 out of the last 26 games? I'm losing count of our sleepy starts.
That said, I should give Jordan Clark some credit for trying his best to protect our increasingly weird and anxious backline. He did a power of good work early to both repel and then drive Freo forward.
Sadly, I have to give Brennan Cox far less credit. Last year's All Australian is beginning to play like this year's All Peel.
And while we were fumbling everything – some kid from Brisbane called Will Ashcroft, a clearly animated superhero with flowing mane and chiselled jaw, decided to kick a Goal of the Year contender with a ludicrous Jackie Chan snap from the boundary.
That was the difference right there. Class and confidence producing something irresistible.
It is hard to watch so many Freo players looking a shadow of their best selves. Lachie Schultz certainly runs hard, but with half a dozen turnovers for the afternoon, is beginning to look a bit unhinged. Sometimes you can try too hard.
Frustrating too that the talented Matt Johnson decided he hadn't tackled Dayne Zorko hard enough, so threw him headfirst into the ground, guaranteeing he won't be available next week.
We were 31 points down at the break.
Things got better after the resumption. But everything is relative.
O'Meara in his 150th kicked his second goal, so too Switkowski, who always seems to play in the shadow of that guy SwitSkowski who the Fox commentators like so much.
Both sides kicked five for the quarter, but nothing much had changed, Brisbane held comfortably to their lead.
The final quarter opened with another Goal of the Year contender. This time by Michael Walters. Furiously slung to the ground, he somehow managed to recover and throw the ball onto his left foot while hard up against the boundary. It was magical.
But that was it.
In the Brisbane humidity, the home side turned up the heat. Lachie Neale was winning and dispersing the ball at will – compiling 24 contested possessions in the process and by the time the siren sounded, Freo had been dismantled again by 48 points.
We did win the handball count by 194 to 133.
So, after Seven rounds we sit at 2 and 5.
And while you may ask yourself if the season is done, while you contend with the enormous disappointment of unfulfilled promise, I've been going through the latest Aldi catalogue and am currently waiting at the front door for the arrival of my new purchase – a paint your own garden unicorn. Freo. Quirky. Different.
* By our new, multi-talented and amazingly insightful footy scribe, SNAPS TRULY. Snaps has seen and done it all. He may or may not have been a fringe player at Fremantle. Who knows? Don't miss Snaps' report after each Freo Dockers match throughout the season.
** In case you missed SNAPS' other match reports, here they are.
WHILE YOU'RE HERE –
PLEASE HELP US TO GROW FREMANTLE SHIPPING NEWS
FSN is a reader-supported, volunteer-assisted online magazine all about Fremantle. Thanks for helping!
** Don't forget to SUBSCRIBE to receive your free copy of The Weekly Edition of the Shipping News each Friday!