Not a car in sight at Leighton on a wild and windy May Day!
Work has commenced to expand the Leighton Beach Blvd northern car park. The extra marked bays will be asphalted and work is expected to be complete by 19 May.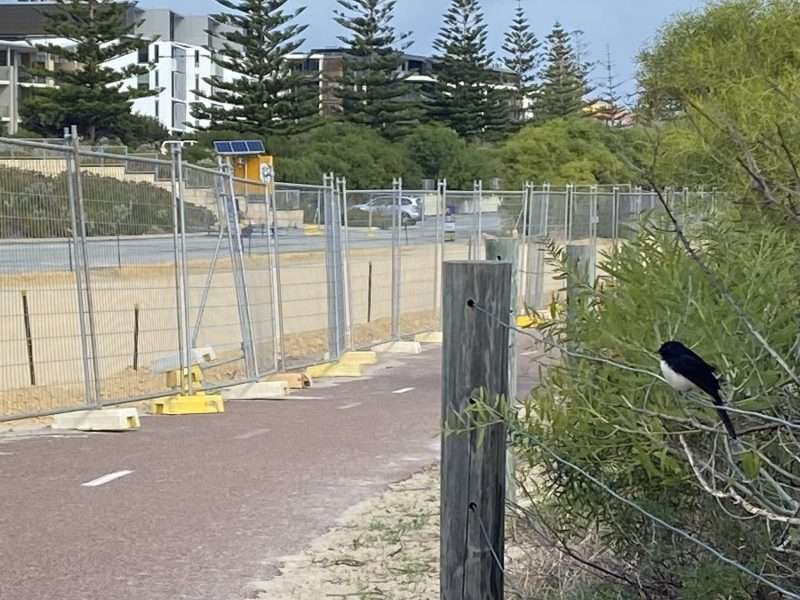 The marked car park bays will expand from 28 to 80 – just 52 extra parking spots.
This upgrade is badly needed. Finding a parking spot at the beach is a nightmare during summer weekends.
This upgrade is one of over 100 projects taking shape across the City of Fremantle as part of the City's 2022-23 budget.
* Words and pics by Jean Hudson
WHILE YOU'RE HERE –
PLEASE HELP US TO GROW FREMANTLE SHIPPING NEWS
FSN is a reader-supported, volunteer-assisted online magazine all about Fremantle. Thanks for helping!
** Don't forget to SUBSCRIBE to receive your free copy of The Weekly Edition of the Shipping News each Friday!