A cold, wet Saturday night at the footy and I looked around, curious to determine who was here renewing a vow of commitment to the Fremantle Dockers and who had preferred to stay home in the warm and declare an oath of loyalty to a quiche eating King.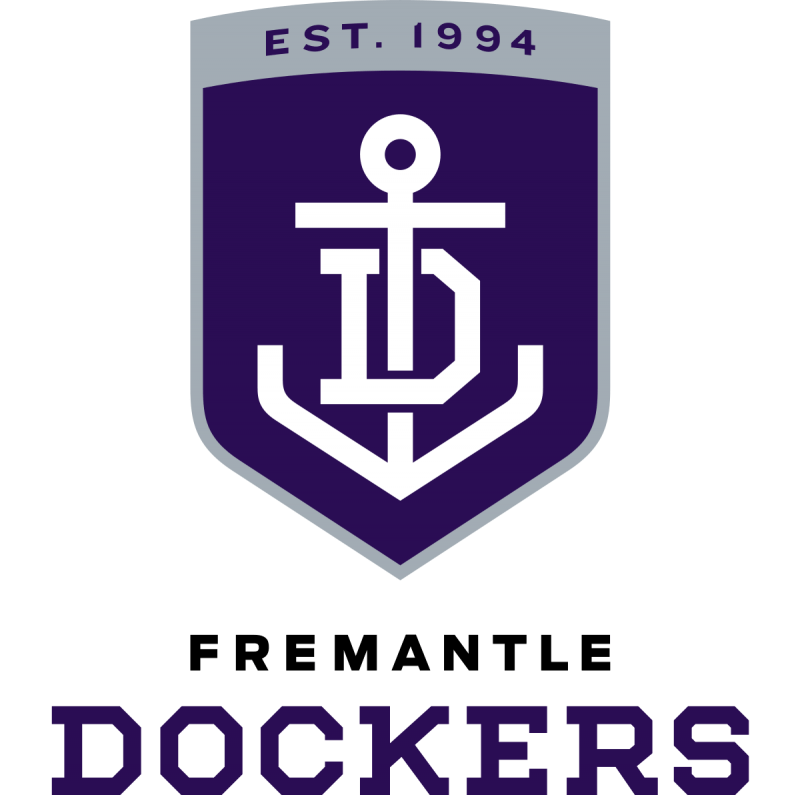 Of course, you can have your quiche and eat it too – last weekend Celtic football fans went to the Scottish FA Cup semi final against Rangers and also chose to comment on the Coronation.
You can stuff the coronation up your arse …
You can stuff the coronation up your arse …
they sang delightedly; and whilst those tomfooligans felt comfortable enough to express colourful support for Scottish separatism, 14,745 kilometres away in the colonies, we had other things on our minds.
We just wanted our team to win.
Oh sure, among all the pomp and pageantry of the Coronation, I had for a moment been seduced by the story of a woman in Plymouth who'd found an incredible milky likeness of King Charles on the lid of her banana smoothie – but beyond that, to me and thousands of others around me, nothing tonight mattered more than winning a game of football.
Against the second worst team in the competition.
Such a victory is meant to be a given, but not this year, not with us.
But tonight … aah such a sweet night.
We kicked the first goal.
We won the quarter.
We led at half time.
We extended the lead further.
And we kicked away to win by 69 points.
It was our highest score in something like four years.
We had 11 different goalkickers. Luke Jackson played a blinder …and we witnessed the return of Nat Fyfe.
It was as simple and as sweet as that. To be fair, Hawthorn brought a charitable version of themselves to this Starlight Foundation game; Freo players had more time and space and opportunity than at any time all season and started to use the ball with new found dash and daring.
Did I mention Luke Jackson? A wonderful reminder of his monstrous talent as he held marks, kicked goals and fed the ball to our small forwards who all enjoyed the benefits. Freddy, Lachie, Andy and Bailey all got among them and there were more good signs from Amiss and Treacy, who was subbed out of the game to allow for the return of the King – THE REAL ONE … who we all noted with great good humour, is also endowed, just like Charlie, with a rather generous set of jug ears.
Let's not get ahead of ourselves friends – but victory tonight did put a smile back on the face of the footy club and the 37 thousand fans who turned up.
Only 37 thousand? It seems a good many did stay home to watch the crowning of a new Monarch.
I'm not a forelock tugger, nor do I see events like a Coronation as anything more than a rather anachronistic piece of pageantry – all those jewels and swords and sceptres and orbs. All those rituals. Why do they pour oil over the King's head with a spoon from the 12th century?
But I have to concede, it is an historic occasion and it was always going to look bloody brilliant on the telly.
The highlight?
Well clearly, that moment of great ritualistic serendipity – where just as the Archbishop of Canterbury declared "God Save The King!" – Prince Harry stood up – pulled an airpod defiantly from his right ear and shouted – "Fyfe has just bloody well kicked a goal!"
… and amid the mayhem that followed: thousands of dignitaries and pop stars and old people with weak chins, inside the Abbey, and millions of people watching at home, declared AS ONE – that they too would … "pay true allegiance to the two-time Brownlow Medal winner and his heirs and successors, so help me God."
* By our multi-talented and amazingly insightful footy scribe, SNAPS TRULY. Snaps has seen and done it all. He may or may not have been a fringe player at Fremantle. Who knows? Don't miss Snaps' report after each Freo Dockers match throughout the season.
** In case you missed SNAPS' other match reports, here they are.
WHILE YOU'RE HERE –
PLEASE HELP US TO GROW FREMANTLE SHIPPING NEWS
FSN is a reader-supported, volunteer-assisted online magazine all about Fremantle. Thanks for helping!
** Don't forget to SUBSCRIBE to receive your free copy of The Weekly Edition of the Shipping News each Friday!