Fremantle Shipping News is pleased to bring to you, as part of our new Governing Freo-style series of interviews, a podcast interview with Sam Wainwright, one of the Councillors for the Hilton ward of the City of Fremantle.
As Sam explains in the interview, the Hilton ward covers half of Hilton, as well as part of Samson and O'Connor – an interesting microcosm of the City.
Sam is passionate about the City and his ward, and how the more recent urban designs fit with the older ones.
In particular he is passionate about sustainable transport. He was a founder of the Fremantle Bicycle Users Group.
He has also had a strong Association with the Rethink Perth Freight Link alliance. He was also active with The Fremantle Road to Rail group.
Sam strongly believes in the retention of Fremantle Port as a working Port.
All of his interests in local government, and more broadly, find expression in our interview with Sam.
Sam now works as a disability support worker. He also worked on the waterfront for many years when younger – a genuine former Wharfie.
Sam was first elected to Council in 2009 and most recently in 2017.
He is a member of the Finance, policy, operations and legislation committee, and
Strategic planning and transport committeeof which he is the Presiding Member.
Sam generously met with our Editor, Michael Barker, for the purposes of the interview which follows. Due to a technical issue the recording of the interview was recorded in two parts.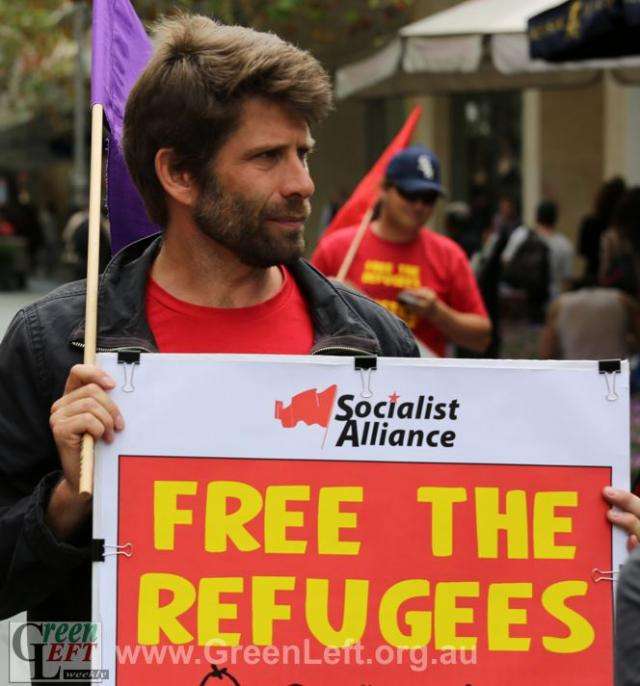 Here are the interviews.
Just click on the red links.
Sam Wainwright #1
Sam Wainwright #2