Well, it's always nice to be recognised by folk from far away, isn't it?
Time Magazine has just named Freo as one of 100 of the Greatest Places in the World for 2022, under the banner, 'Eat, Drink, and be Aussie'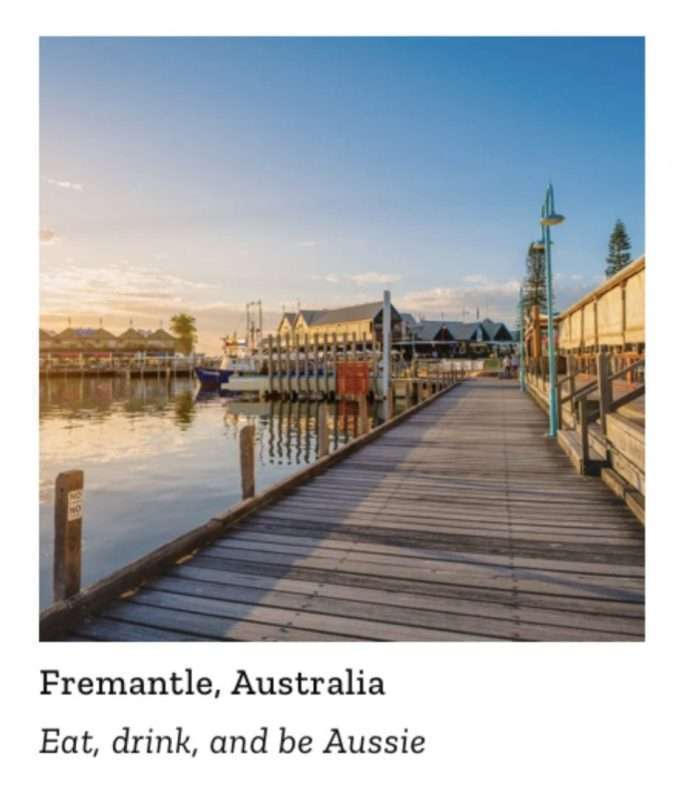 Here's why!
'After nearly 700 days of pandemic shutdown, the Australian port city of Fremantle is bustling with food and drink openings. The reimagined city center, Walyalup Koort, is part of a $270 million renewal project—the largest of its kind in the area's history. (Walyalup is the Nyoongar name for the region, and Koort means heart.) The district includes ironically named FOMO's hawker-style food stalls serving pho, ramen, kebabs, burgers, and even fried ice cream, and Funlab offers an array of, well, fun: bowling, mini-golf, arcade games, and cocktails. The Old Courthouse, dating back to 1899, has transformed into a lively bar where visitors can sip one of 18 single-malt whiskeys in the original witness box. The beer company Gage Roads, named after the shipping channel between the city and Rottnest Island, opened its 1,500-person capacity brewery and bar in a 100-year-old warehouse with portside seating to watch the ships roll in from the Indian Ocean. Farther down the Swan River is Jetty, which boasts a Mediterranean-inspired menu and waterside views to soak in western Australia's famed sunsets.'
No mention of the West End or South Beach Dog Beach, but one supposes you can't have everything!
And where else rated? Here they are (click on images to enlarge).
While you are here –
PLEASE HELP US TO GROW FREMANTLE SHIPPING NEWS
FSN is a reader-supported, volunteer-assisted online magazine all about Fremantle. Thanks for helping!
** Don't forget to SUBSCRIBE to receive your free copy of The Weekly Edition of the Shipping News each Friday!