Can you believe it?
For some, like your editor, 30 years ago is no time at all, and the memory of the High Court of Australia delivering judgment in Mabo v Queensland is still fresh.
Here's a nice snap of Eddie Mabo with his barristers (from left, Greg McIntyre, Ron Castan and Bryan Keon-Cohen).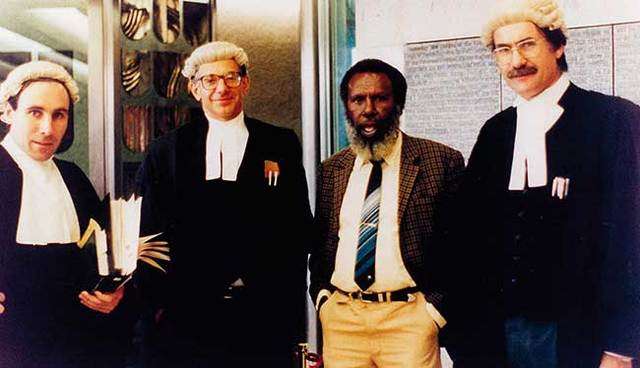 For those of us younger than 30, the judgment is historical in every sense.
Mabo banished for all time the legal fiction that Australia was terra nullius, an empty land, and reversed the legal orthodoxy that the common law the first British settlers brought with them to Australia was incapable of recognising and enforcing the traditional laws and customs of the Indigenous Peoples of Australia.
A historic legal wrong was thereby righted.
Here's the formal Mabo judgment detail.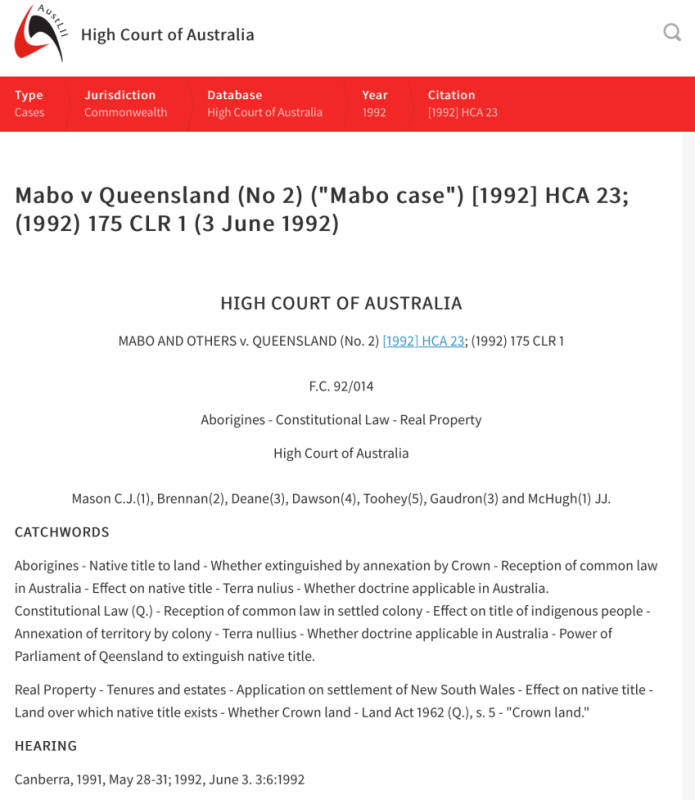 And here's the formal Mabo case outcome as set out in paragraph 2 of the judgment of Chief Justice Mason and Justice McHugh.
After Mabo came the Native Title Act 1993 and the many Determinations of Native Title made under the Act by the Federal Court of Australia that record where Native Title now exists in Australia. They include Determinations in and around the Torres Strait, Eddie Mabo's homeland.
And today we are talking Treaty and A Voice to Parliament.
It took an awfully long time to get from 1788 to Mabo. But we got there. And we have come a long way in the 30 years since Mabo. And now a broader, conciliated future between Indigenous and non-Indigenous Australia looks possible.
The day will however be tinged with some sadness with the news that just two days ago, on 1 June, Sir Gerard Brennan, who wrote the leading Mabo judgment, passed away at the age of 94. Justice Brennan's judgment will stand forever as one of the greatest judgments ever delivered by an Australian judge. Its effect was immediate at the time and continues to reverberate 30 years later.
By Michael Barker, Editor, Fremantle Shipping News
PLEASE HELP US TO GROW FREMANTLE SHIPPING NEWS
FSN is a reader-supported, volunteer-assisted online magazine all about Fremantle. Thanks for helping!
** Don't forget to SUBSCRIBE to receive your free copy of The Weekly Edition of the Shipping News each Friday!