Once upon a time there were real Woolstores on the site bounded by Elder Place and Queen, Cantonment and Goldsborough Streets, central Fremantle.
Then they were demolished and replaced by a red brick shopping centre anchored by Coles and named the 'Woolstores' in memory of what used to be there.
And then, after a saga taking some time, Freo based developer Silverleaf obtained planning approval for the redevelopment of the site.
The new Woolstores is being spruiked as a 'NEW RETAIL CENTRE AND PROFESSIONAL OFFICES WITH HARBOUR VIEWS COMPLETION EARLY 2023'.
It will include –
* Basement car park accessed from Elder Place to accommodate parking for hotel, retail, childcare, end of trip facilities and loading and services;
* Ground level retail tenancies (supermarket and specialty stores), office lobby and hotel lobby;
* First Level office and hotel amenities, child care centre, parking;
* 141 hotel rooms over levels 2- 5. (Add in the basement and you have 6 levels.)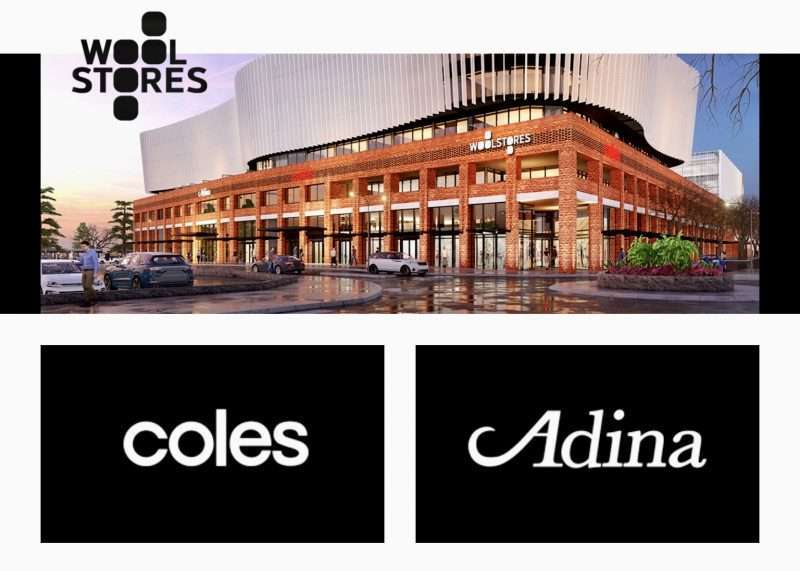 In the process, the 'old' Woolstores shopping centre gets to be demolished.
Well, the demolition is now underway.
Here's what was happening as of yesterday, 24 January 2022.
Soon there'll be a hole in the ground.
And then, from the ashes, so to speak, a new Woolstores will arise!
The 'Woolstores' have (nearly) gone; long live the 'Woolstores'!
PLEASE HELP US TO GROW FREMANTLE SHIPPING NEWS
FSN is a volunteer-run organisation and we rely on the support of Freo people to keep making local news free. Thanks for helping!
* Words by Michael Barker, pictures by Jean Hudson