Well Freo Folk, it's time to vote for your new Mayor and a bunch of Councillors!
Gone are the days where you turned up at your local primary school to enjoy a hot dog before casting your vote.
Just about everyone casts an early election vote these days, whether it's a Federal, State or local government election.
And in WA local government elections – like the ones now underway around Freo – there is no other way to vote. You can only do the postal vote.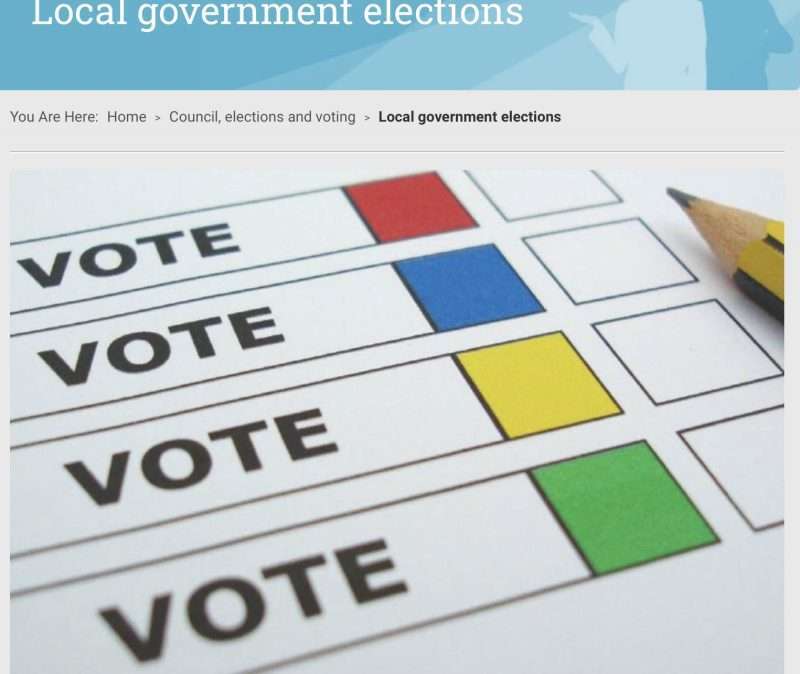 In the past week the voting packs have been arriving in our letterboxes. Some unfortunately as late as yesterday.
There's a ballot paper for your choice of Mayor. Just put a tick next to you pick.
And there's a ballot paper for your choice of Ward member – your local Freo Council member. Just put a tick next to your pick.
Then send in the completed ballot papers to the returning officer in the provided addressed envelope, all free of charge. No stamp required.
Unless you are worried, as I am, hat Australia Post may not get your votes to the returning officer on time.
My greatest worry is that we have to rely on Australia Post to deliver our postal votes to the returning officer by 6 pm on Saturday 16 October. That's just 10 usual working days from now.
Australia Post doesn't deliver Saturdays. So if you are posting the ballot papers back, you need to do so very quickly – like straight away – to make sure they arrive at the latest on Friday 15 October.
Given I am still waiting on Australia Post to deliver a letter I know was sent by the sender at least 10 usual working days ago, i am quite worried that the chink in the postal voting system is that the Postie may eventually be telling us something like, 'Sorry about that, but there was a lot of rain and then a large dog sniffled everything out of my mail bag'. You get the drift.
So it's a good idea to consider delivering your envelope with the ballot papers inside by hand to the City of Freo returning officer.
The WA Electoral Commission, which oversights local government elections, is well up on this potential problem and on it website advises this –
'The Returning Officer must receive your postal voting package before 6.00 pm on polling day (Saturday 16 October 2021). If you do not think that your postal voting package can be returned by post in time, you can deliver it by hand to your local council office.'
We have been in touch with the City of Fremantle retuning officer, Dave Page, who advises something similar.
Dave advises as follows –
1. If you are running late on posting in your postal votes and are worried they may not get to him by 6 pm on Saturday 16 October – just two weeks today – you can call by the City of Freo Council Offices at South Fremantle Oval, off Parry Street, Monday-Friday during business hours, and place them directly into the ballot box. You can even get someone else to drop the envelope off for you. Simple as that.
2. If you can't make it Monday- Friday to the Council Offices then you can go to the Fremantle Town Hall on a Saturday and lodge them in a box there. So if you haven't voted before Saturday 16 October, you can still pop into the Town Hall on Saturday 16 October and lodge your completed ballot papers then.
3. By the way, if you have not received or have messed up your ballot papers, you can also call at the Council Offices and apply for new ballot papers. But you can't send in someone else to do this for you. You need to attend in person to make the application.
I'm so worried about Australia Post not getting my ballot papers to the returning officer on time, i think I will definitely, personally drop them off at the Council Offices!
* This article was written by Michael Barker, Editor, Fremantle Shipping News
PLEASE HELP US TO GROW FREMANTLE SHIPPING NEWS
FSN is a volunteer-run organisation and we rely on the support of Freo people to keep making local news free. Thanks for helping!