An avid reader, and Freo resident – who can remain anonymous as CG – has written that last night there were 11 blasts of a ship's horn and then another four a little later on. He was intrigued to know what that was all about.
Naturally, he turned to the Shipping News.
Your editor's first thought was that perhaps it was Taiwanese air raid sirens following planes from the PRC flying near or into Taiwanese air defence space. But on reflection, thought that was probably improbable. Can't imagine the PRC doing such a thing.
Then we thought it may have been the Premier, Mark 'Admiral' McGowan's people letting us all know Covid won't be tolerated in port and that the vessel Ken Hou has now been declared free of the dreaded super lurgie – as indeed it was today.
We couldn't dismiss that thought so quickly though. As a result, we turned to the head flak at Freo Ports, Neil Stanbury, to see if he could solve the mystery. Which of course he could, and did.
Neil advises –
A bulk carrier, the Odelmar – which we featured today on her arrival in port yesterday – was preparing to leave E Berth at 1.30am and experienced a horn fault, resulting in it sounding 5 times. At 3.30am it sounded again a number of times.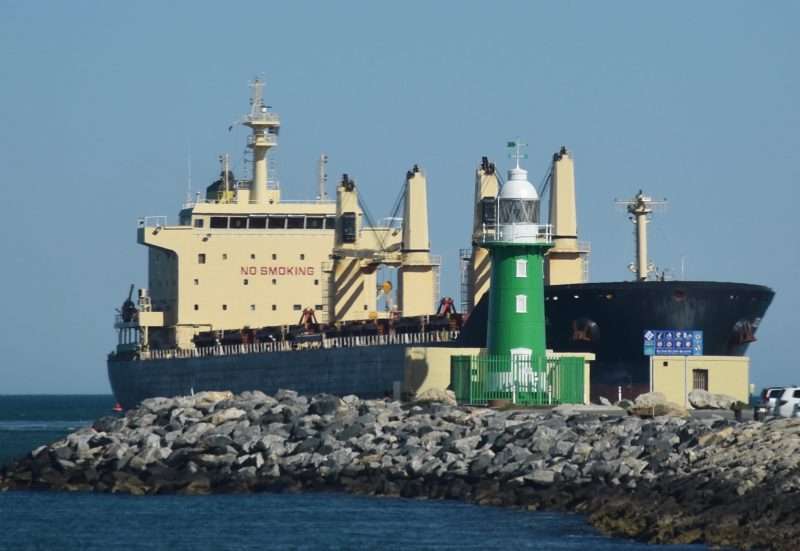 Freo Ports contacted the ship to find out if they had an emergency, and were told it was a fault, the fault was soon fixed and the ship has now sailed for Dampier.
Neil says it happens rarely and extended an apology to those who it woke.
Thank goodness most Fremantle residents generally sleep soundly!
Most, that is, except CG!
PLEASE HELP US TO GROW FREMANTLE SHIPPING NEWS
FSN is a volunteer-run organisation and we rely on the support of Freo people to keep making local news free. Thanks for helping!