Fremantle Shipping News readers won't want to miss The 2021 Wild Goose Lecture on the Fenian John Sarsfield Casey sponsored by Fenians, Fremantle & Freedom Inc and happening in Freo on 13 June 2021.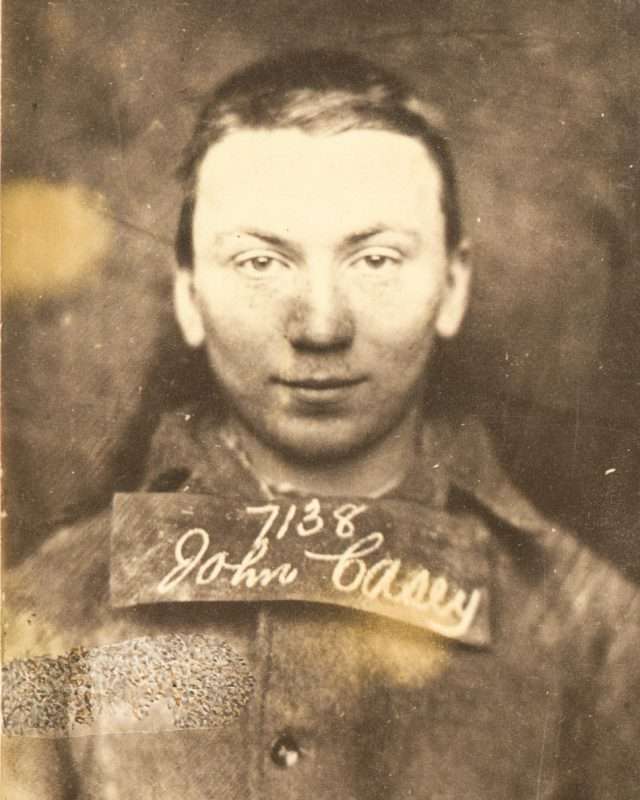 In 2018, the Fenians, Fremantle & Freedom Festival celebrated the 150th year of the arrival in Fremantle of the vessel the Hougoumont. She was the last convict ship to arrive in Fremantle, and indeed in Australia.
In 2019 the Fenians, Fremantle & Freedom Festival celebrated the famous Fenian John Boyle O'Reilly, who escaped penal servitude here in the West and found his way to Boston before organising the Catalpa expedition.
This year the focus of attention is John Sarsfield Casey, Prisoner 9684. He was one of the 62 Irish Fenian political prisoners on board the Hougoumont and one of those who contributed to the Wild Goose newspaper prepared on board by the Fenians.
Casey was a 21 year old native of Mitchelstown, Cork. As things transpired, he returned, lawfully, to Ireland in late 1869 and died in 1896.
He was a prolific writer.
This year's Wild Goose Lecture honours Casey and is titled 'The Life and Legacy of the Galtee Boy John Sarsfield Casey – Fenian political prisoner, writer, keen observer of colonial life'.
It will be delivered by Dr Patrick Maume and Mairead Maume, who are relatives of Casey. The presenters will deliver from Ireland and engage in a Q&A with the audience following the Lecture.
Patrick and Mairead worked with Casey's granddaughter to compile Casey's writings into two books: A Mingling of Swans and The Galtee Boy.
Margot O'Byrne from Fenians, Fremantle & Freedom Inc kindly spoke with our editor, Michael Barker about this year's Lecture and about Casey. It's a most informative discussion. You'll find it below. Have a listen. It'll whet your appetite for the Lecture!
And make sure you purchase your tickets for the Lecture ASAP.
Here's all the details.
Date: Sunday 13 June 2021
Location: NWS Shipping Theatre, Western Australian Maritime Museum, Fremantle
Time: 4pm – 5.30pm
Cost: $15 – Concession and members
          $20 – General admission
Tickets: Eventbrite
AND after the lecture join everyone at the Kelp Bar at Kidogo Arthouse, Bathers Beach to finish off the evening with music and song.
Dinner available – soup, soda bread, and dessert – $23.
PLEASE HELP US TO GROW FREMANTLE SHIPPING NEWS
FSN is a volunteer-run organisation and we rely on the support of Freo people to keep making local news free. Thanks for helping!
Here's
the podcast interview
with Margo O'Byrne.