Dr Carolyn Abbs is a South Fremantle poet, published in leading journals and anthologies such as Westerly, Cordite, Rabbit, Writ Poetry Review, Best Australian Poems 2014, Australian Poetry Journal, Axon: Creative Explorations, Anthology of Australian Prose Poetry and Australian Book Review, print, online, and a recording for the 'States of Poetry Project' (2016).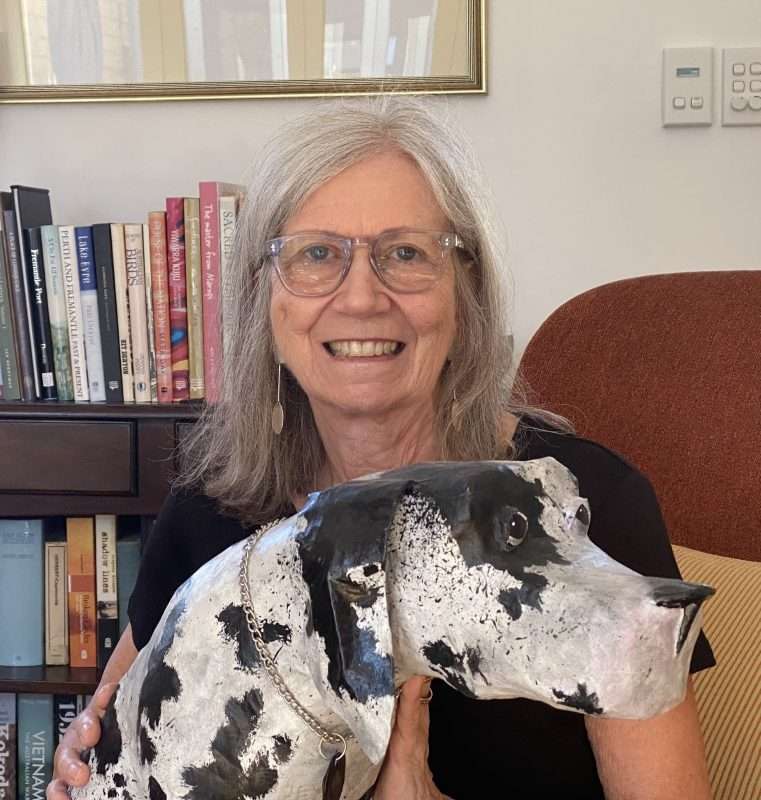 She has also won the Visible Ink, Creatrix, and KSP Poetry Prizes.
Her Ph D is from Murdoch University where she taught in the School of Arts for a number of years.
Carolyn was Highly Commended in the Dorothy Hewett Award for an Unpublished Manuscript (2016).
Her collection, The Tiny Museums, was subsequently published with UWA Publishing (2017).
Carolyn appeared at the Perth Writers Festival in 2018.
She is currently working towards a second collection of poems.
Carolyn is also the current Chairperson of the OOTA Writers group.
Carolyn kindly agreed to talk about her life as a poet with the Editor of Fremantle Shipping News, Michael Barker, and to read some of her own, favourite poems in the process.
By the way, you can buy The Tiny Museums online from UWA Press right here!
Here's the podcast interview.