Point Peron is close to civilisation but yet it's a world away!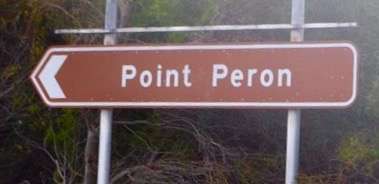 Take a 30-minute drive south of Fremantle to Point Peron and see Fremantle, Perth City and the Garden Island causeway from a different angle.
Point Peron forms the southwestern boundary of Mangles Bay, Rockingham and Cockburn Sound. The Shoalwater Islands Marine Park surrounds it. I love its rugged limestone cliffs, offshore reefs and safe sandy beaches.
Point Peron was named after the French naturalist and zoologist François Péron who was part of Baudin's expedition to the Australian west coast in 1801. Point Peron holds special memories as the location for school camps for generations of West Australian school children.
It's a fabulous place to enjoy the beauty of our coastline all year round. The Point Peron loop walk takes you completely around the point with ocean views all the way. There are several well sign-posted walk trails that lead to different lookouts and vantage points.
Paths wind their way through native vegetation and provide great views of the Indian Ocean, limestone cliffs and rocky outcrops. It's teaming with native flora and fauna. I've seen ospreys, pelicans, seals and dolphins while visiting.
Next to the car park, you can walk over the cliff edge on a cantilevered lookout for spectacular views of the Shoalwater Islands Marine Park and Safety Bay.
Most of the beaches are safe for swimming. There are boat-launching facilities for those who wish to explore from the ocean. Point Peron and Mushroom Rocks are interesting snorkeling and scuba diving sites. The limestone has been carved into numerous overhangs, small caves and swim-throughs very close to the shore.
Long Reach beach is my favourite snorkeling spot. The beach is gently sloping and sandy allowing easy entry to the water. Beyond a flat beach rock platform the water is about two metres deep and teaming with fish and marine plant life.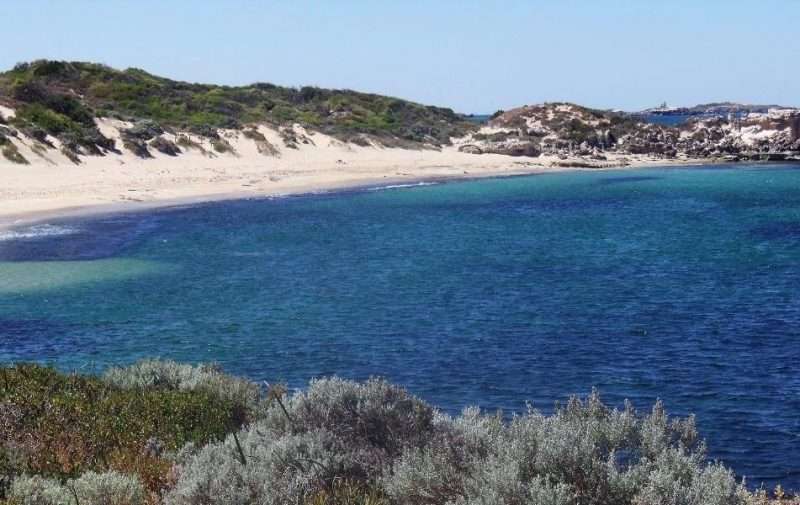 The reefs that are 150 metres offshore from the north and south of the beach are best suited to scuba diving. The water is seven metres deep with larger deeper caves and swim-throughs.
Apart from the wildlife and sea life, Point Peron is steeped with history. During World War Two after the fall of Singapore, Australia feared the imminent threat of invasion from the Japanese forces. From 1942-45, Point Peron was the site of the 'K' Battery complex with one of a chain of coastal gun emplacements defending Perth.
This chain of guns was known as 'Fortress Fremantle' and included sites on Rottnest Island, Garden Island and Buckland Hill, Mosman Park. Remains of the war bunkers are scattered in the hills and a single gun remains.
Point Peron sits near the causeway to Garden Island's military base. HMAS Stirling is a Royal Australian Navy base that is part of Fleet Base West. It has its own military airport.
The Hands Off Point Peron action group are seeking to turn Point Peron into a Class A reserve and prevent development which could impact on its unique and unspoiled beauty.
Point Peron or Boya Karla is a destination I return to time and time again.
If you haven't been there yet, you'd love it too!