There are moments, aren't there? Moments in time. Sliding door moments. "If only …" moments.
Today and indeed whenever Fremantle hosts Carlton these days, I have an "If only … Matt Taberner …" moment. I offer the following memory not to embarrass or punish that fine young man. It was just a moment.
That never goes away.
And I think you remember it too. It is Round 12, 2020.
Remember?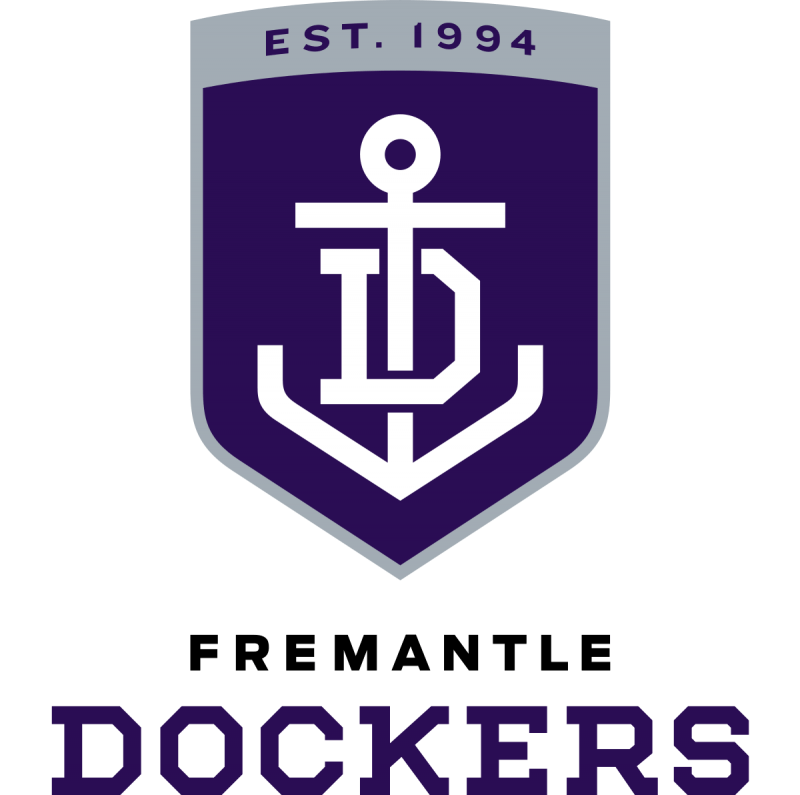 Not just that tense last quarter moment when Coxy took a great pack mark in defence and was denied by the umpire.
Nor Conor Blakely, one of Freo's shopping trolley of nearly but not quite footballers, who shinned a rare kick on goal that might have sealed victory.
No, it happened with less than a minute to play. With Freo two points in front – five goals to four in a cold wet slog of a match.
I know what you are thinking.
Why rip the bandaid off again? Why relive the horror of those moments?
The team at the Sanatorio per gli Illusi in Florence – the Sanatorium of the Deluded, where, as you know I have spent recent weeks – encouraged me to confront sixty seconds worth of moments, such as these.
"Non temere il passato," repeated Sister Morabita as she applied a cool flannel to my fevered brow.
"Do not fear the past."
So, I shall confront it. Right here and now.
We are in the final minute. Sonny Walters clears the ball from Carlton's forward 50 and Matt Taberner, running towards the left wing, leads in the race. He needs only to pick the ball up and boot it further down the paddock for time to beat the Blues. Instead, he chooses to tap it away towards the boundary line. It goes over. He is deemed to have made an insufficient attempt to keep the ball in play. Unease rises within us.
Carlton takes the free kick and the ball sails over the boundary line on the full. A moment of relief. It is over. Surely.
But no, the front-on contact between Andy Brayshaw and the kicker is deemed rough play and the umpires judge a free kick shall be taken down the ground in the right forward pocket.
Surely not? Surely F@#*ng not?
Jack Newnes, who will later accept that he was the third-closest player to the ball, is about to take the kick, pressed up against the fence. Dockers fans behind him are on fire. The stadium appears to be melting with rage.
The siren sounds. Newnes kicks, not a banana, but a drop punt and the ball sails through.
Carlton inexplicably wins by four points. The players tumble and embrace.
There are moments aren't there? Moments in time. Sliding door moments. "If only …" moments.
"We are the Navy blues …"
I am standing now, bellowing like a wounded bull.
Inconsolable. Unbelieving. Perhaps a little bit irrational.
The umpires know there is only safety in numbers, so they huddle together and quickly make their way off the ground to my left. There is a cacophony of boos. I blame them for everything. I then want to blame Matt Taberner for being so Matt Taberner like.
I am even more inconsolable than I was a moment ago. That's pretty inconsolable. And I rush out of the venue, quite unable to talk to those I love. Quite unable to express anything beyond dark thoughts of murder and madness. I seek vengeance, but am impotent because this is not a war, its only a bloody game and really, if I don't calm down shortly, I really will have lost it.
And so, I do. Calm down that is.
And the moment passes.
And life moves on.
And lots of people get Covid and, quite frankly, this unfortunate series of events doesn't really matter in the bigger scheme of things.
"If only …" Matt Taberner had sunk his boot into the ball.
And yet, this afternoon as the ball is about to be bounced, I am still queasy with historical dread. And on the cold wind, ghosts of the past whisper teasingly in my ear. "It could happen again you know, just like Round 12 2020."
I look around, panicked and my wife, smiles and gently rests her hand on my arm.
"Non temere il passato."
"Do not fear the past."
She adds, "Vorresti una patatina?"
I am perplexed.
"Would you like a chip?"
Dear reader, my apologies. I am not able to tell you anything more about the game. For the simple reason there was not a single "What if …?" moment during the whole afternoon. Not one. Lamentable.
Next week the premiership favourites, the Pies at the MCG. Think of all the new memories to be made.
* By our multi-talented and amazingly insightful footy scribe, SNAPS TRULY. Snaps has seen and done it all. He may or may not have been a fringe player at Fremantle. Who knows? Don't miss Snaps' report after each Freo Dockers match throughout the season.
** In case you missed SNAPS' and his fill-in Grumbles' other match reports, here they are.
WHILE YOU'RE HERE –
PLEASE HELP US TO GROW FREMANTLE SHIPPING NEWS
FSN is a reader-supported, volunteer-assisted online magazine all about Fremantle. Thanks for helping!
** Don't forget to SUBSCRIBE to receive your free copy of The Weekly Edition of the Shipping News each Friday!