Immortalis.
What an interesting name for a super yacht.
She's a privately-owned, specialised expedition vessel, and currently doing sea trials out of Rous Head Harbour, Fremantle.
 
Immortalis, Latin for eternal, was built for the Japanese government by Nigata Shipyards in 1996, as a scientific research vessel.
Her work then included seismic surveying, fish stocks monitoring, carrying large loads and also as a crew training vessel.
Apparently, she has a comprehensive setup of military grade equipment throughout the boat. Every system has a failsafe full backup system. 
In 2020/21 she underwent an extensive refit to become the specialised expedition vessel she now is.
Key highlights of the refit were –
•    18t of steel added to keel to improve stability
•    Purpose built great room for conferencing/dining/working
•    Expansive back deck for working and storage
•    Sun deck and helipad deck for additional amenities
•    Purpose built galley for long expeditions and gourmet food.
 
Immortalis' length is 45 metres and she's 7.5 metres wide.
Here she is in Rous Head Harbour this morning, getting ready to head out for sea trials after, we presume, some work on her.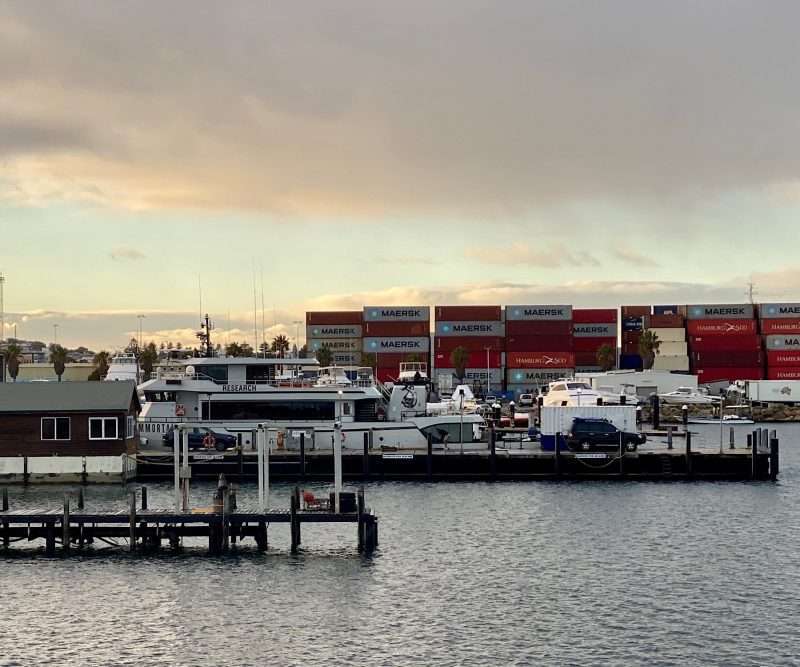 According to her website, Immortalis presents a comfort for the commercial rigours to support general oceanographic research. In particular hydrographic research, extensive diving and laboratory requirements. She also boasts plenty of space for use as a shadow/support vessel or for extensive long range research trips. 
 
She can service 12 guests for luxury private explorer trips in south east Asia, the Pacific and Australia. These tailor-made expeditions can take you into the pristine waters of some of the most remote and unchartered areas in the world. 
As the website says – Wishing to spend an inspiring family vacation focused on active quality time with your loved ones? Fancy a getaway from your typical routine every year? If you dream about floating above turquoise waters as you forget the rest of the world, or indulge in some of the best land-to-sea experiences on a luxury coastal cruise yacht, this is for you. 
It also seems Immortalis was listed for sale in June 2022 for around a cool AUD $6 million.
Keep an eye out for her!
* By Michael Barker, Editor, Fremantle Shipping News
WHILE YOU'RE HERE –
PLEASE HELP US TO GROW FREMANTLE SHIPPING NEWS
FSN is a reader-supported, volunteer-assisted online magazine all about Fremantle. Thanks for helping!
** Don't forget to SUBSCRIBE to receive your free copy of The Weekly Edition of the Shipping News each Friday!