Last Thursday night, Katherine Allum was announced as the winner of the 2023 Fogarty Literary Award.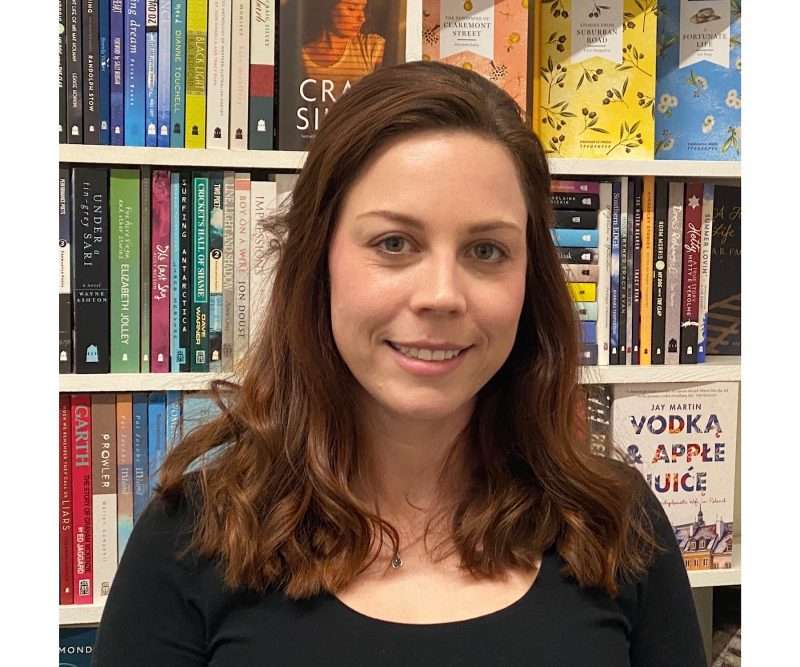 It's an amazing biennial award comprising a $20,000 cash prize from the Fogarty Foundation and a publishing contract with Fremantle Press for her winning manuscript, The Skeleton House.
The Award was first made in 2019.
The Fogarty Foundation was established by Brett and Annie Fogarty in 2000 to support and provide educational and leadership opportunities for young people across the spectrum of the Western Australian community.  The Foundation believes that supporting people who are leading in their studies, profession or the community, will enable positive change for the whole of the society.
Following Katherine's Award, Fremantle Press CEO Alex Allan said, 'Once again the Fogarty Award is doing exactly what it was designed to do. Not only is Katherine a talented writer with an amazing manuscript but her drive and her support for others makes us even more excited to be working with her. She epitomises the literary leadership that is so important to the values and mission of the Fogarty Foundation.'
There's a nice coincidence in Katherine's success as in 2019, when she was visiting Texas, her partner, the writer Michael Burrows, had to return to Australia from London to accept his shortlisting for the Fogarty Literary Award for his manuscript, Where the Line Breaks, which has since been published by Fremantle Press.
American-born and Nedlands-based Allum worked on her award-winning novel as part of an MA at City, University of London. Much of that time was spent in a tiny one-bedroom flat during Covid.
But it has all paid off.
The novel follows Meg, mother of two and married to Kyle. He is the husband everyone thinks is perfect but tension rises as Kyle builds his dream home and Meg's desire for autonomy and freedom resurfaces as does a secret from the past.
Allum said the manuscript began as a question and an image. Her question was what if someone like her – a self-described introspective writer geek and weird home- schooled kid, who spent her final school years in a small American town in the desert – had terrible bad luck, lacked support and found herself stuck.
The novel will be published by Fremantle Press in 2024.
Katherine Allum kindly met with our editor, Michael Barker, to make this podcast discussing the Fogarty Award, what it means to her, her ambitions as a writer, and her pathway from Nevada to Fremantle Press. It's a delightful discussion. You won't want to miss it.
While you're here –
PLEASE HELP US TO GROW FREMANTLE SHIPPING NEWS
FSN is a volunteer-run organisation and we rely on the support of Freo people to keep making local news free. Thanks for helping!
** Don't forget to SUBSCRIBE to receive your free copy of The Weekly Edition of the Shipping News each Friday!
Here's the PODCAST. Enjoy!