Philippa O'Brien is an Australian artist and writer.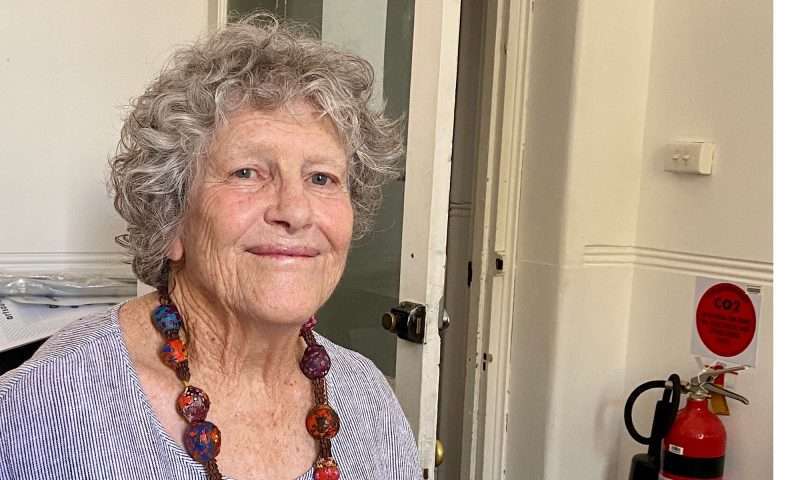 She was educated at the University of Western Australia and Hornsey College of Art in London.
Philippa has had a wide-ranging career in the arts and her work is in many collections and public spaces.
She has been a member of the Visual Arts Board of the Australia Council.
Philippa's previous publications include biographies of Robert Juniper and Margaret Priest as well as many catalogues and articles about the visual arts.
Now Philippa has produced a book quite like no other.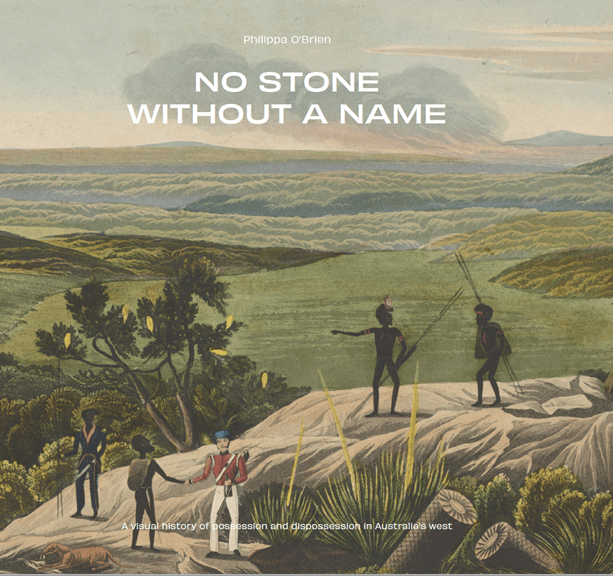 No Stone Without a Name (published by the Ellenbrook Cultural Foundation, 2022) is a book of pictures that document the history of Australia's earliest contact with the outside world up to the era of British colonisation.
 
Philippa brings together a glorious collection of pictures recording the landscape and unique flora of Australia's west from the earliest European contact. Superb paintings and prints from the Baudin, Freycinet and Flinders expeditions and exquisite watercolours from early colonial times, many rarely seen, tell the story of the Swan River colony.
It is a book for every Australian home – richly illustrated, filled with fascinating historical anecdotes, and is thoughtfully introduced in a foreword by Kim Scott, the celebrated Noongar writer.
"
No Stone Without a Name is about the colonial art of Western Australia: its practitioners, its processes and conventions, and the beauty and brutality of an artistic tradition seeking to apprehend an unfamiliar landscape and people. O'Brien neither innocently celebrates this tradition, nor recommends examples to delete or creators to cancel. She does however show art production as part of colonization and, arguing that this blinds us to other possibilities and freedoms, patiently deconstructs for our benefit various prized cultural artefacts of Western Australia's colonial history" – Kim Scott
.  
The book invites the reader to explore the visual art to be found in the Colonial trove as cultural artifacts, as products of their own time, and as resources that can be understood in our time in new ways and from a contemporary point of view.  
Beginning with a picture of Aboriginal civilisation, it traces the incursions of the Enlightenment explorers and scientists, with much of their time actually spent in the west. It juxtaposes
St Allouran
's claim of New Holland for France with
Cook
's claim of New South Wales for England – in the same year – 1771. It locates the
First Fleet
's arrival in 1788 within a wider conceptual and continent-wide framework. It explores the attitudes and assumptions of the Europeans and looks at their visually documented history with fresh eyes, re-interpreting them to expose the relentless Aboriginal presence and the human stories they contain.  
In particular, the book book follows the founding of the Swan River Colony with its sense of individual entitlement, Christian certainty and imperial authority. It reaches into the 1850s and the convict era, telling unique, local stories that are also irrevocably bound to the great international themes and events of the times.  
Taking its title from the journal of the explorer
George Grey
, Philippa places European concepts of land and its ownership beside the infinitely more complex relationships in Aboriginal culture.
The book ends with paintings by European artists who capture the subtlety and grandeur of indigenous people at home in their natural domain followed by a meditative suite of intimate brush drawings by a convict artist, James Walsh, alienated by the petty brutalities of colonial society but finding solace and acceptance with the Noongars. He depicted their day-to-day life with sacramental insight and their realisation of catastrophic loss with moving simplicity.
 
No Stone Without a Name is about the land and the role played by the European language of landscape painting in defining the land, representing it, claiming it, and the colonists' sense of owning it. It presents an engrossing picture of West Australian colonial life while making visible a richer, more complex history.
 
In short, this book is an amazing collection of beautiful and largely unknown pictures that tell the story of the Swan River Colony and reveal the shadow presence of an alternative story: the drama of possession and dispossession, the relentless brutality of Colonialism and the cultural consequences that have shaped Australian consciousness. It resonates with contemporary ideas, questioning our physical, psychological and spiritual relationships with this land and with the descendants of the First Nations.
Dare we say, it is a timely book.
 
Now available from all good book stores, including New Edition in Fremantle, for $120 RRP, or from Ellenbrook Arts.
Philippa O'Brien kindly agreed to meet our Editor, Michael Barker to discuss her magnificent labour of love to explain its genesis, the art to be found within the beautiful pages of No Stone Without A Name, and the impact of Colonialism on First Nations Peoples disclosed by the art.
WHILE YOU'RE HERE –
PLEASE HELP US TO GROW FREMANTLE SHIPPING NEWS
FSN is a reader-supported, volunteer-assisted online magazine all about Fremantle. Thanks for helping!
** Don't forget to SUBSCRIBE to receive your free copy of The Weekly Edition of the Shipping News each Friday!
Here's our podcast interview with Philippa O'Brien.
Enjoy!