16 v 6
At Manuka
Hard work won out
Eventually
Freo by 20 points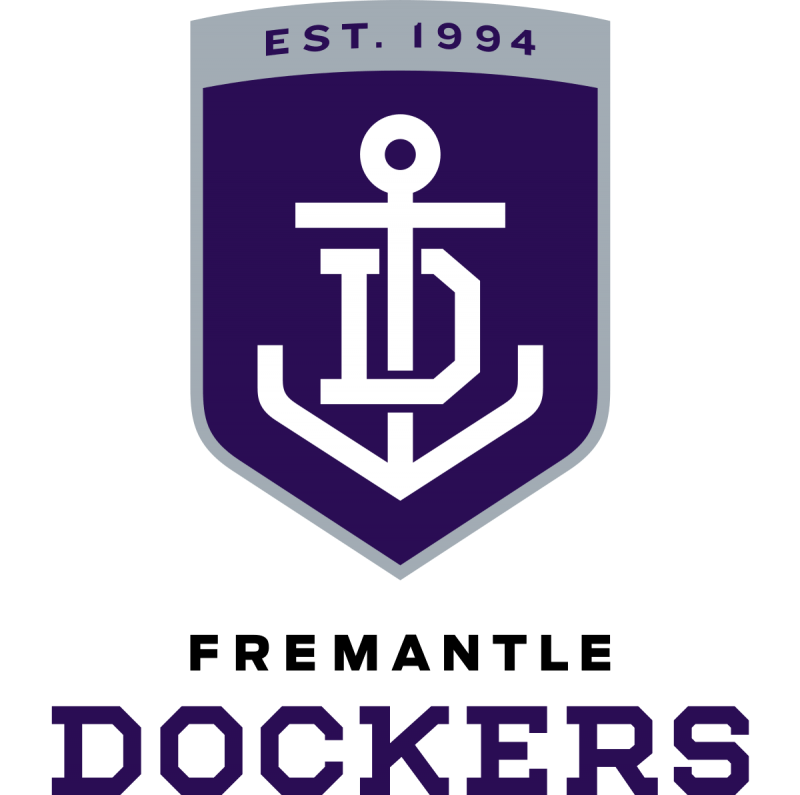 For a while there it seemed like Freo had been reading the same set of motivational materials that Brisbane consulted before the Lions were devilishly demoralised by the Demons at the Gabba on Friday night.
In that first quarter we fumbled, mis-kicked, didn't hold tackles, failed to turn up at contests, and generally gave the impression we didn't believe either that the game mattered in the scheme of things or that we could actually win against the Giants after failing to win at Manuka Oval on our six previous visits there. And it continued to look that way for a good part of the second quarter too. Momentum swings are one thing, the game slipping irretrievably away another.
Fortunately, the Shipping News editor's fears of snow and blizzards at Manuka, that he mentioned in yesterday's The Weekly Edition, didn't eventuate and the day was as beautiful as a Canberra winter's day gets. And as half time approached the players seemed to realise that it was just like a perfect Freo winter's day and there was no reason why they couldn't take control of the match. Which is what they then did.
Caleb Serong wasn't fussed from the outset and his example from the first bounce provided the clue to his teammates on how to start playing.
His 'brother from a different mother', Andy then got cracking too.
As did Will Brodie. Tell me, when has such an underrated player become so rated so quickly? Another great game. His handball disposals today were Polly Farmer like.
After the first one and a half quarters, the midfield got moving. Darc wasn't the Medallist Darc, but he was always there. And Meeky didn't do his finals chances any harm at all.
Dave Mundy was sprightly as ever. Eyes plainly on the main prize in September.
And then there was Michael 'Sonny' Walters. What a game! Three goals. Marking in contests. Opening things up. Congratulations Sonny on a great career and a 200th to match. That last quarter sealer was a beauty.
In defence, the General, Alex Pearce, was superb all day.
And as the game wore on the rest of the team chimed in, though none more often or tunefully than Luke Ryan.
Mind you, Youngy was again superb – as was BW.
I've been mentioning BW in quite a few After The Game reports, and today his cool performance underlined why. His ability, like a top batsman in a Test match, to have time to do things is impressive. He gathers, assesses, and disposes precisely – although occasionally with a hiccup. But the hiccups are becoming fewer and fewer.
Fyfy was in the thick of things – when isn't he? – especially forward. A bit scratchy, sure, but in the thick of things. As were Shooter and Switter. And Freddy. Not to mention Driz in his favourite left side forward pocket.
Overall, we played our game. Settled out nerves. Found space and got the handball game flowing. It would've been nice to see some big forward marks being held, but then again you have to acknowledge that a fullback called Sam Taylor was on the ground and playing for the Giants.
I've said it before, but when Aishy and Blake Acres are doing their things, so is Freo. Aishy was once again Mr Everywhere, Mr Fix It.
Today, Jordan Clark was challenging him for that accolade. And his 60 metre goal capped off a good day.
JL and the coaches will be pleased we did what any number 6 on the ladder should do when playing number 16, but will have breathed a sigh of relief just the same. It was always something of a danger game.
The next two weeks will be fascinating. By tomorrow night we will know just what the finals campaign looks like, more or less.
One hopes Freo will have a full list of fit players to choose from for the first final, whether at the Cattery or at Optus.
It'll be tough at the selection table. What's hugely evident is that we still desperately need tall forward options. The Lobbstar and Tabs will feature constantly in discussions. And if fit, you have to pick them. And I expect Loguey will be back too.
What a season it's been. Freo have done their fans proud. Now for the Finals. A new ball game in some ways, the same old in others. Go Freo!
See you soon,
Gero
If you missed Gero's earlier reports, here they are.
While you're here –
PLEASE HELP US TO GROW FREMANTLE SHIPPING NEWS
FSN is a reader-supported, volunteer-assisted online magazine all about Fremantle. Thanks for helping!
** Don't forget to SUBSCRIBE to receive your free copy of The Weekly Edition of the Shipping News each Friday!