Freo by 13.
3rd over 13th.
Just.
Could have been Hawks by 13.
Or even a draw.
But it wasn't.
Well, folks, did I or did I not warn you last week after the Lions game, that the Hawks would be a danger game? Well, yes I did. And I see our Editor, in Friday's The Weekly Edition, reminded you of my warning.
So, you say, we won – what's the big deal? Good question, but remember we only won one quarter – the third. Which, for this scribe, is becoming a worrying trend. We all expect the comeback, in the words of the famous Hawk's coach of yesteryear, John Kennedy, in the 'Premiership Quarter'.
Trouble is, if it doesn't happen, we are at risk of losing. And every coach in the land now knows that the third is our quarter. Dastardly plans to depose us as premiership prospects will be plotted for the third quarter.
I'm thinking we need other strings to our bow. Other songs in our repertoire. A few extra snags on the barbie along with the chops and steaks and vege kebabs. We need new strategies to score in the first half too.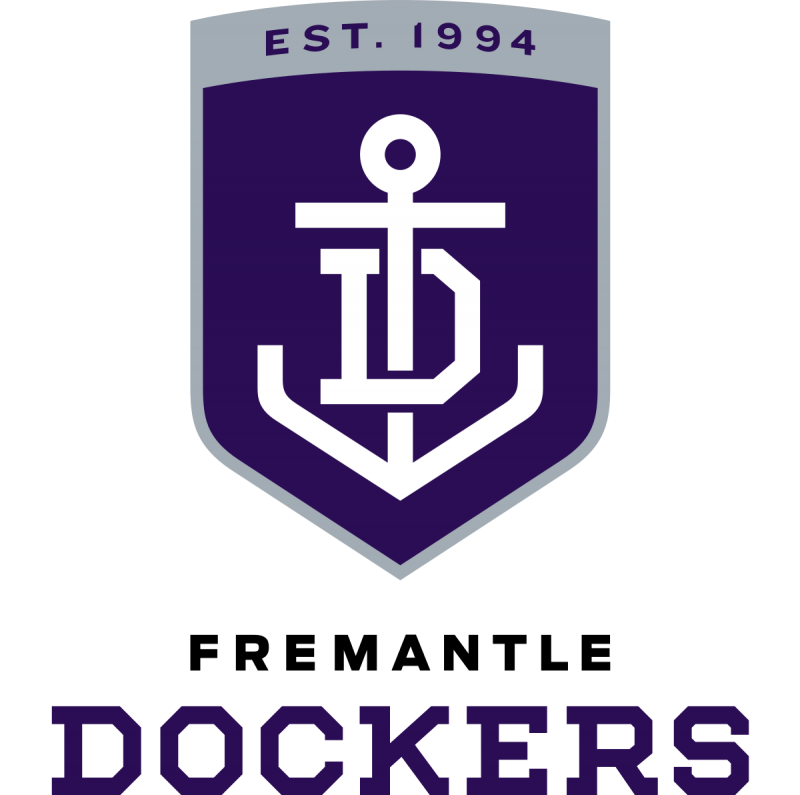 For all that, you have to admire how everyone put in.
Blake Acres again showed how important he is in getting things moving. In the third quarter he was Mr Everwhere. We all have 🤞for his hammy.
If only Griffin Logue had leaped a moment later or held on to the footy just a moment longer in half a dozen exciting aerial contests, we might have won by 5 goals! But I'm not complaining. He was very good. And if he hadn't lost his footing momentarily in the last, he could have run from near the wing to the goal square to seal the match. Wouldn't that have been something?
Aishy was good too, always when it mattered. Popping up like the Scarlet Pimpernel here and there to relieve defensive pressure. Then nailing a pass to a teammate when no-one else could see the opening. Then calmly slotting a goal.
The on-ballers were good too, though pretty well matched on the day by the Hawks' brigade. Couldn't work out whether Andy Brayshaw's humungous ball count was because he also spent time on the wing to accomodate the Captain in the centre, but it seemed to be a good move.
Caleb Serong played his best game in ages. Like how he transferred the footy deep into the 50 quickly on a number of occasions.
Youngy's raking left footers were also a joy to behold.
As were Coxy's timely marks.
And nice to see the Captain back. Didn't have 37 touches or kick 5 goals, but he'll be better for the run, and the handballs. Perhaps next game he will even try a few more kicks! Must say, though, I liked Nathan's safety first technique of not taking possession of the footy when kicking at goal. (And Travis' and Andy's too.) Obviously, it's catching on!
Otherwise though, the Hawks seemed not only to have worked out how we set up in the back half before moving decisively into the forward half, but also how to stop that happening; and then, even more impressively, how to adopt that very Freo style of play themselves to outscore us for much of the game. The result was Freo was something at a loss in responding to a team with a game plan not unlike our own!
Anyway, I'm sounding far too much like a coach, and who needs that when we have the master, JL, putting his tape measure over the contest.
The Hawks played well though. Better than Brisbane last week. Pretty much as well as anyone we've faced this year. For a team that's 13th on the ladder, they are a very good outfit.
But as I said last week, Freo's was the sort of win finalists grind out when required. Well played, Freo. But expect more contests just like these last two during the remainder of the Home and Away Season.
If you have a quick look at the last 9 games, from after the Bye until Round 23, you'll discover there are no 'easy' games – with the possible exception of the final Derby of the year. (But even then be careful not to count your eggs …) None you wouldn't fear we could lose. Five of the 9 are against teams currently in the Top 8. And 5 of the 9 are to be played away – 4 at Marvel, one at Manuka.
So, strap on your seat belts, folks, and get ready for an amazing ride!
See you next week.
Gero
Read Gero's earlier reports here.
While you're here –
PLEASE HELP US TO GROW FREMANTLE SHIPPING NEWS
FSN is a volunteer-run organisation and we rely on the support of Freo people to keep making local news free. Thanks for helping!
** Don't forget to SUBSCRIBE to receive your free copy of The Weekly Edition of the Shipping News each Friday!