Last Sunday Morning, the Fremantle Sailing Club hosted the 30th Edition of the Western Australian State Women's Keelboat Championships.
The adventure of moving the fleet of equally matched Foundation 36 Yachts out of the Swan River and onto the waters off Fremantle was not without some logistical challenges.
The yachts are owned and maintained by Swan River Sailing and are available for charter.
You may have spotted them with masts lowered under the Fremantle Traffic Bridges, on the Harbour or at the end of the collector jetty at the Fremantle Sailing Club.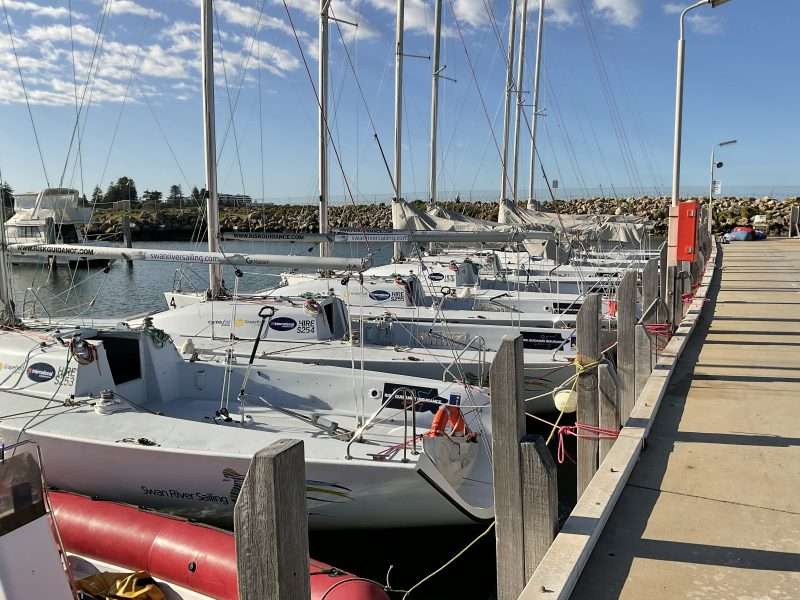 Amongst the sailors were many champions of the sport of sailing, Olympians, World Champions, Circumnavigators, emerging talent and those who were just having fun.
PLEASE HELP US TO GROW FREMANTLE SHIPPING NEWS
FSN is a reader-supported, volunteer-assisted online magazine all about Fremantle. Thanks for helping!
Here are the results!
* This article was written by Ed Fethers 91.3 Sport FM Let's Go Sailing