The Shipping News is already online, and on Facebook and Instagram, and now, at the end of each week, you can have your copy of the Weekly Edition delivered straight to your email inbox!
Some background to the Shipping News
The Fremantle Shipping News launched as your 'Online magazine all about Freo' just over 3 years ago.
A good number of you have been a part of our journey on the SV Beauty from the time the bottle of bubbly broke a couple metres above her Plimsoll line. Many more of you have clambered on board since. Probably looking for unbroken bottles of bubbly! And we've loved your company!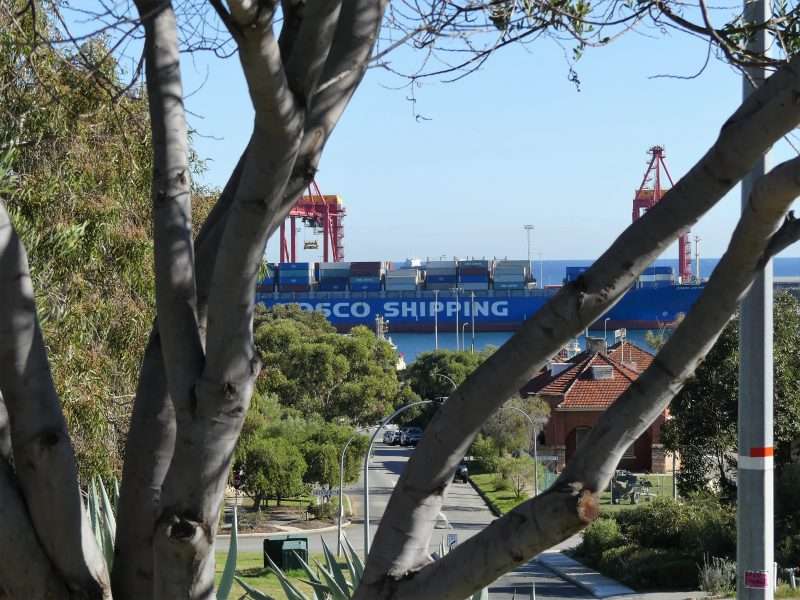 With your support on our various social media platforms, we have fast become a key social medium for getting and distributing Fremantle news and information that matters.
We invite you to spend a moment exploring the Shipping News online. You will discover the breadth of our vision and how we deliver not just 'shipping news', but news from all around terra firma Freo!
Where did the Shipping News name come from?
Which leads to the oft-asked questions. What was the inspiration for the title, 'Fremantle Shipping News'?  And, did you name the Shipping News after Annie Proulx' prize-winning novel, The Shipping News?
The answer to both questions is – Yes, that wonderful novel, The Shipping News, was the inspiration for our name!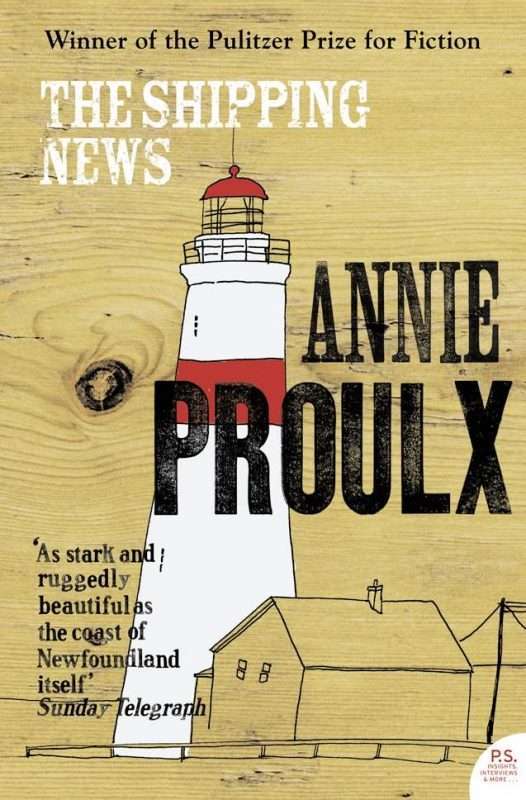 Proulx' story – and if you haven't read it, you must! – is so touching. The story of Quoyle, and eventually Wavey. After a series of tragic events in his life, Quoyle finds his way to Newfoundland, is hired as a reporter on the Gammy Bird, the local newspaper in the small town of Killick-Claw, and starts covering the shipping news. Then, basically, good things start happening for him!
Over time, Quoyle is transformed. His job is rewarding. He makes friends. And he begins a relationship with the wonderful Wavey. He gains a sense of place and purpose in his life.
While not entirely like Killick-Claw, Fremantle is a relatively small city, has a rich maritime history, is connected by its port to so much of the world and is welcoming of newcomers and visitors, especially those who are engaged in and inquisitive about life. So why not call a new online magazine all about Freo something a little different and memorable, to reflect who we are and what Fremantle is about, something like 'Fremantle Shipping News'!
What the Shipping News covers
So, in the Shipping News we love covering everything Fremantle, both on water and on land, from ships of all shapes and sizes, and the stories about the people and the things that came or come with them, and what happens around town.
We go from cruise ships, good and bad, bad, bad (the Premier's 'Nightmares'!), to all the other beauties of the sea, and the slightly less-lovely, to things that happen around the three harbours, not to mention the sailing club!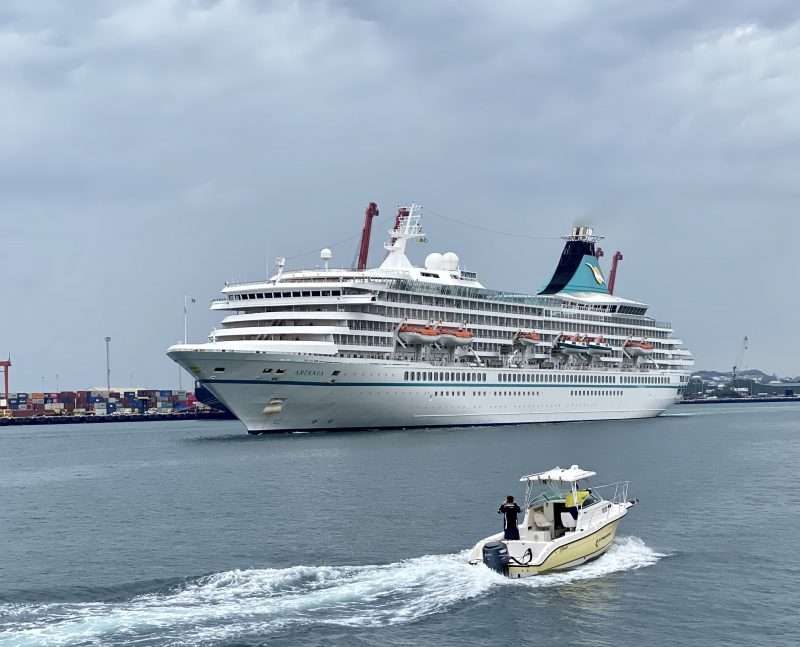 We also post opinion pieces covering what's on our mind as Friday approaches, with views from the Terrace, and podcasts exploring the very engaged lives of Freo People older and younger, and inbetween.
From poets to photographers, from music and the arts, to writers and artists more generally, and book and film and concert reviews, and podcasts too – we aim high.
Then we uncover the places you love, around Freo, and beyond, where you might dream of going AC (AC – a technical epidemiological term).
Right through to Governing Freo-style, with insights into the thinking of our 'governors' on the Freo Council and news and questions about what is happening around Freo.
And then there are features on Freo's architecture and urban spaces.
Not to mention Freo's streets and beaches and secret places.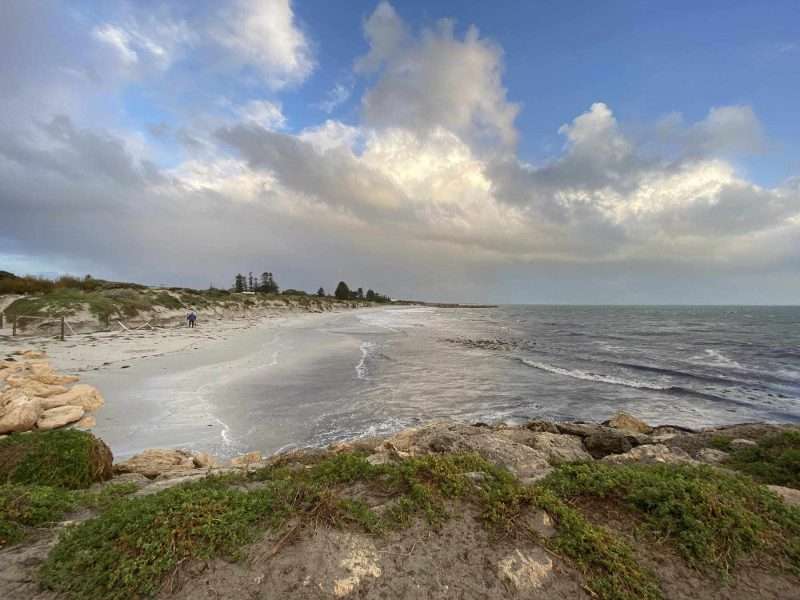 And restaurants, cafes and bars!
We also aim to give you regular snaps of life at the Port and around the wider Freo scene, in Freo Today each day, and in our Seen In features.
On top of all that, we bring you a daily post of great reads on the web that our Editor is skimming!
Our creatives
Our creatives are Freo enthusiasts who keep the Beauty afloat, barnacle-free, and make the whole thing happen.
The regular Crew are –
Deanna Shanahan, who has been sailing with us from the start. She's been our Number 1 photographer, especially around the Port as part of the famous @flotsamandjetsam6162 duo. She has a long family connection with Freo and exudes everything the Shipping News feels about our great City. If there's someone who hasn't met Deanna yet, we'd like to meet them!
Bruce Menzies, a writer who migrated back to Fremantle in 2005. When not in his eyrie, he can be found at South Beach or somewhere along South Terrace. Truth be told, he's never happier than when he's talking to his computer. You can check him out here.
Jean Hudson is another of our regular writers. She moved to our sunny shores 24 years ago from Ireland. She has always loved travel and writing. When not working, she can be found on the beach or by the river with her dog; or tending to her Instagram handle @jeansodyssey. She loves finding beauty and peace in nature. And she's also a dab hand with a camera recording it all.
Brett Leigh Dicks is an Australian/American photographer who shares his time between the United States and Fremantle. He is also a masterful journalist with a great love of the music industry. What a great guy to have on board an online magazine all about Freo!
David Smyth is a roving photographer and occasional scribe. He had a Freo heart long before he actually lived here, and regards the maritime setting, the Port and Fremantle's industrial bones as the biggest drawcards, along with the wide variety of people who call it home. He is engaged by the question of how Fremantle can thrive and evolve to meet new challenges, while retaining a spirit of place.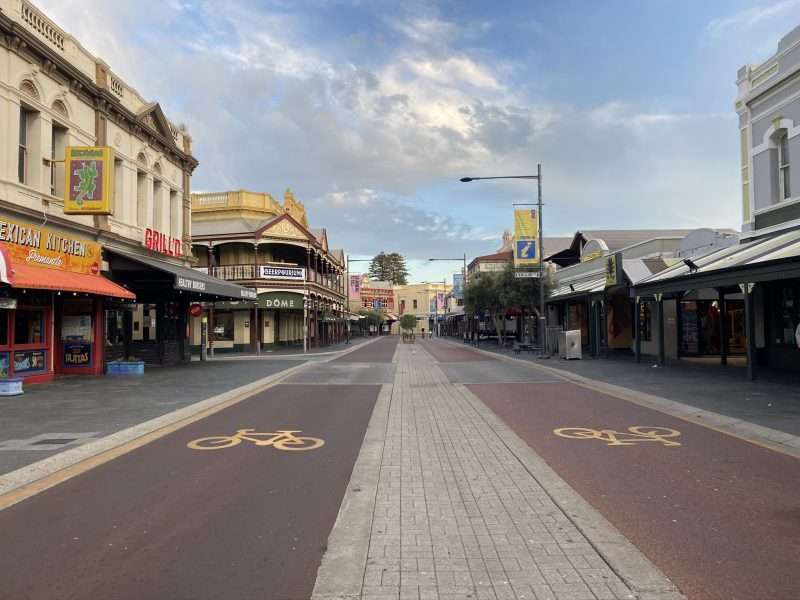 Natasha De Souza, a Pakistani-born Goan, is the talented creator of our wonderful Agony Aunt video column, Layla O.  She is real, and improvised, and her advice is sincere and quite often culturally modest.  Natasha and Layla both love Freo, but more so love the readers of the Shipping News who write in. So if you're having a bad day or week and need a real laugh, then don't miss Layla O on a Friday. She desperately wants to share your love, joy and loneliness.
Superminimal are our wonderful, talented, and efficient web designers and managers. Annabel and Josh have been operating since 2013. They have been an integral part of our team from before the get-go. Great skills and lots of common sense. They reflect the vibrancy of our concept and the steadiness of our performance. We love them!
Michael Barker is our editor and occasional writer. He is also the interviewer of so many of the wonderful and generous Freo People – old timers, newcomers, artists, broadcasters, scientists, photographers, poets, the Mayor and Freo councillors, the well-known and the lesser-known – who have so willingly submitted themselves to his gentle interrogations. He has been the 'show runner' for the Shipping News from the start. It was he who having read Annie Proulx' great novel saw in it the promise of an online magazine all about Freo. After a life in the Law, he was pleased to be freed to write without footnotes and citations, and sometimes without verbs in sentences, and to ask people entirely innocent questions to which he often has no idea of the answers!
The 'Irregulars'. And then there are the very many who are not regulars but have contributed pieces to the likes of our Streets of Freo collection, the Arts Law & Culture department, and our Architecture & Urban Planning section. Their contributions have helped make the magazine what it is today – a community inspired magazine all about Freo.
The Interviewees. And there are also, of course, all the aforementioned wonderful people who have kindly submitted themselves to interview by our Editor and discusses their callings and why Freo is so special to them.
We thank them all.
And if you know anyone who you think might like to join the Crew, put us in touch.
On the Web, Facebook and Instagram
We strive to offer you regular posts, if not daily, then nearly so online.
You can also follow us on Facebook @fremantleshippingnews
And we keep in touch with our readers through our Instagram handle @fremantleshippingnews
Contacting us
We love hearing from our readers and listeners.
If you have ideas for us, please send them in!
You can contact us direct anytime by email.
We can assure you we love receiving your emails with your comments, photographs, and questions about what's happening. We always do our best to find answers for you. Often the answers come from your fellow readers – as in the case of the 'Smoking Ship' off Leighton last week on Facebook!
The New Weekly Edition
And now we are pleased to launch the Weekly Edition of the Shipping News.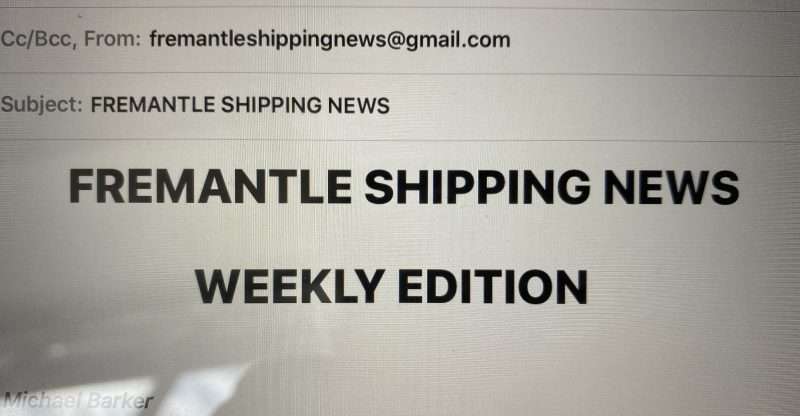 The Weekly Edition enables you to receive all the news and features posted by Fremantle Shipping News in the week just gone in one convenient despatch.
It means you no longer need to worry about missing Freo stories in the daily hustle and bustle of social media.
You can rest assured you will have it all in your email inbox at week's end!
How to get the Weekly Edition
So, how do you get the Weekly Edition?
Easy!
Just Subscribe to the Weekly Edition.
Once you have subscribed, the Weekly Edition will start arriving safely and securely in your email inbox at the end of each week, in full technicolor glory, unchewed by the dog, and dry as a bone (if you'll excuse the mangling of metaphors, or are they similes?).
If you are already a Shipping News Newsletter subscriber, you don't need to lift a finger; your current subscription will automatically transition to the Weekly Edition.
Thank you and welcome!
So, we say thank you to all our loyal followers, who read and listen to us regularly, and welcome to our newer followers, and those of you just discovering us. Do enjoy our Freo stories on the Fremantle Shipping News and don't forget to pepper us with your ideas for more stories.
And don't forget to subscribe now to the Weekly Edition!