About this time of the year each year, Jon and Ken – Jon Challen and Ken Wadrop – can be found at EarlyWork Gallery Shop 9, 330 South Terrace, South Fremantle (corner of Wardie Street and South Terrace) showing their latest artistic wares.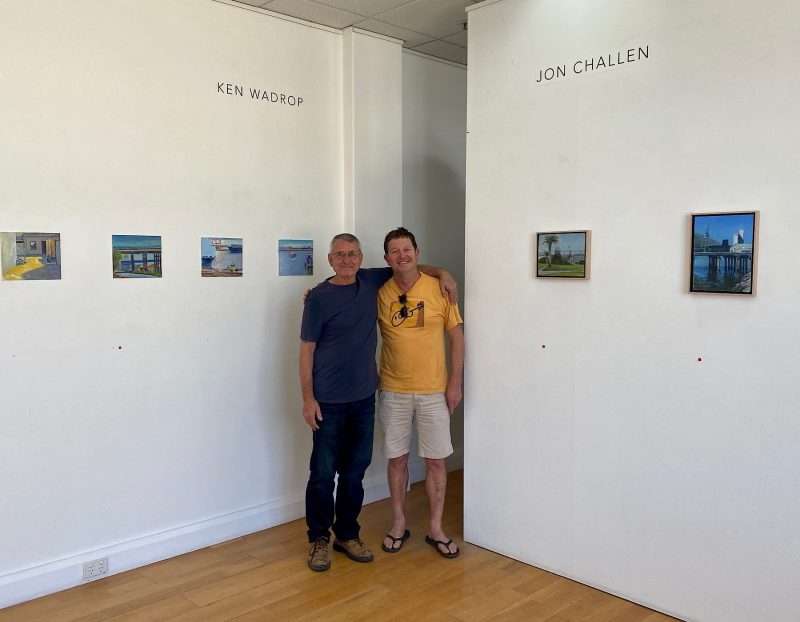 In this year's joint exhibition you'll find Fremantle everywhere. You'll recognise most scenes, but there are a few that'll have you guessing.
But never fear, Ken or John or both will be on hand when you visit to fill in any gaps in your knowledge.
I asked them to nominate a few of their favourites and here are the results.
Ken chose these –
Jon chose these –
And there are others I'm sure you'll enjoy too.
All at reasonable prices.
Would make a nice festive season present.
Get along and see for yourself.
Showing through to 21 December.
* By Michael Barker, Editor, Fremantle Shipping News
WHILE YOU'RE HERE –
PLEASE HELP US TO GROW FREMANTLE SHIPPING NEWS
FSN is a volunteer-run organisation and we rely on the support of Freo people to keep making local news free. Thanks for helping!
** Don't forget to SUBSCRIBE to receive your free copy of The Weekly Edition of the Shipping News each Friday!