Well, Freo people one and all, the traditional FREO CANDIDATES DEBATE is on again.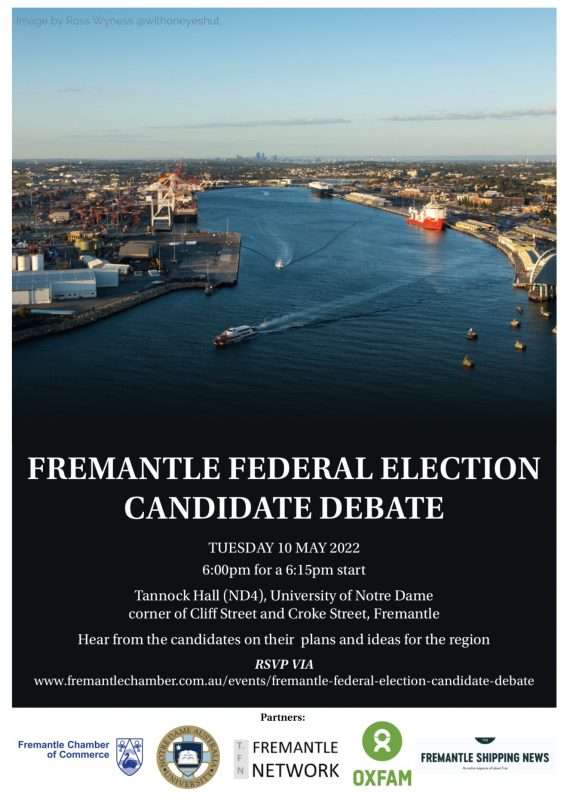 So, 10 May. 6 pm start. Tannock Hall, Notre Dame University, corner Cliff St and Croke Lane, Fremantle.
Put it in your calendar now.
See you there!
* By Michael Barker, Editor, Fremantle Shipping News
PLEASE HELP US TO GROW FREMANTLE SHIPPING NEWS
FSN is a reader-supported, volunteer-assisted online magazine all about Fremantle. Thanks for helping!
** Don't forget to SUBSCRIBE to receive your free copy of The Weekly Edition of the Shipping News each Friday!