WA Day celebrations were brilliantly arranged to occur yesterday, Sunday 4 June around the water at Bathers Beach and Fishing Boat Harbour between 9 am and 5 pm, or when the first drop of the predicted heavy rain fell!
Here's a great gallery of shots of the day taken by our Jean Hudson.
At Shipwreck Museum, there was Aboriginal dancing and music and African drumming for everyone.
In front of Kidogo Arthouse, there were bubbles and rides.
And naturally, in Fremantle, there was alfresco dining – before the rain came in!
At Fishing Boat Harbour there was an amazing fashion show that kept the crowds entranced.
And there were even a couple of parrots that joined in the fun.
A great day before the rain set in around 4 pm!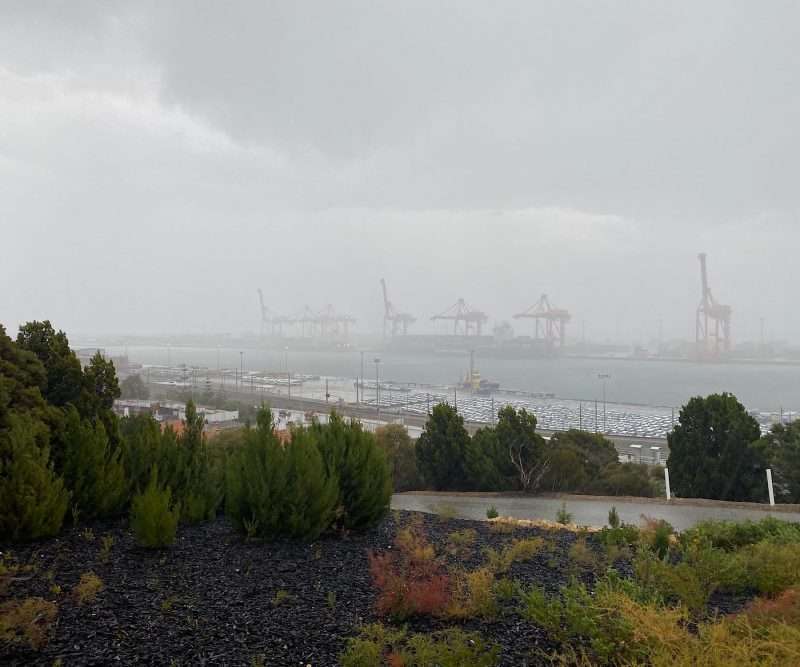 * STORY and photographs by Jean Hudson @jeansodyssey. Jean is our Shipping Correspondent and also a regular feature writer and photographer here on the Shipping News. You may like to follow up her informative Places I Love stories, as well as other feature stories and Freo Today photographs, right here.
WHILE YOU'RE HERE –
PLEASE HELP US TO GROW FREMANTLE SHIPPING NEWS
FSN is a reader-supported, volunteer-assisted online magazine all about Fremantle. Thanks for helping!
** Don't forget to SUBSCRIBE to receive your free copy of The Weekly Edition of the Shipping News each Friday!