In late February 2017, we at the Shipping News posted our first stories, podcasts and even a poem. In April 2017 we officially launched. It's hard to believe we're now turning 5. How quickly the years have passed!
We are pleased to have created a real Freo community of Shipees.
And we are grateful for the wonderfully positive feedback we receive from you, Shipees old and new, about the breadth of our coverage; how good it is that our volunteer community journalists cover so much more than 'shipping news'.
Which got us thinking, it's probably a good time to remind ourselves and to share with you where we've come from and something of our ambitions.
5 years ago, your editor, Michael Barker, conceived the idea of an online magazine all about Fremantle called 'Fremantle Shipping News', pitched the idea to a bunch of Freo folk, and felt sufficiently encouraged to start it up.
The name was always a question. One of Michael's all-time favourite novels was, and still is, Annie Proulx' prize-winning novel The Shipping News (1993). He liked the way the comings and goings of a port can teach us about the wider world.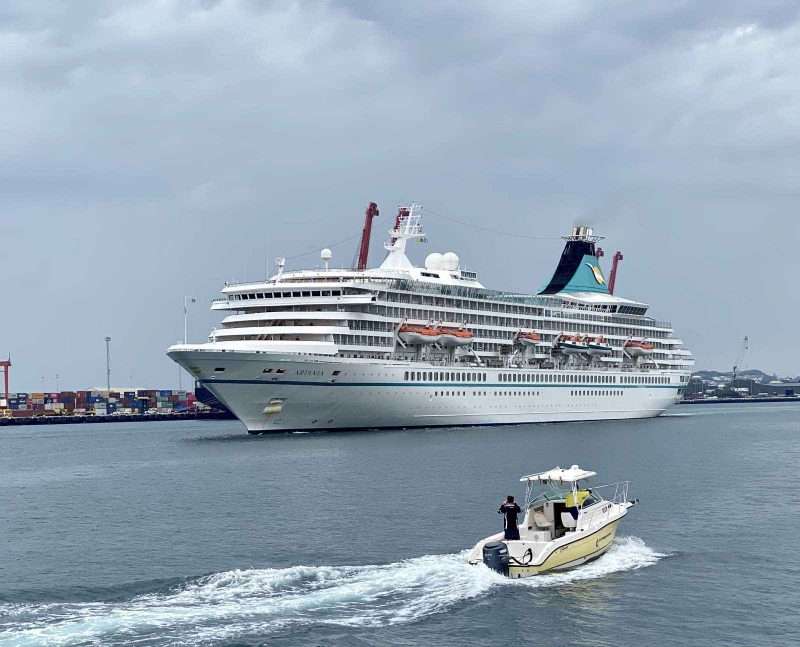 But he also wanted the Fremantle Shipping News to be a place where stories of all shapes and sizes about Freo, and well beyond the port, could be explored.
The other start-up question was whether to distribute in print, digitally, or both. Just as The Guardian newspaper had famously done earlier, we decided digital was the way to go, combined with social media distribution. That's how many of us get our news these days.
This form of media and distribution also reflects our community journalism style where we can quickly bring you stories crafted by local people about what's happening around Freo.
We then heard from a range of loyal Shipees that they found 'social media' if not mystifying, then annoying, and that they did not always check on websites to see what's new. Their feedback was they'd much prefer to receive the Shipping News in a more convenient form so they could enjoy it over a proverbial cup of coffee and a croissant – like an old-fashioned newspaper, but not.
And so, The Weekly Edition of Fremantle Shipping News was born. It arrives in your email in-box every Friday afternoon, Freo time. To get it, just Subscribe..
The next start-up question was how to organise our posts. We settled on the idea, intended to be a little nautical, of filing them by 'Departments'. And so, eight of these came into being: 'Freo Today' (originally named In Port Today), 'Shipping News', 'Architecture + Urban Planning', 'Life, Law + Culture', 'Freo People', 'Seen In Freo', 'Streets of Freo' and 'Secret Freo'. In Secret Freo we cover 'Parks' and 'Beaches'.
On the website, if you go to the 'hamburger' link at top right of your device these Departments will appear. If you select the Department you want to explore, you can navigate right back to our very first Shipping News articles.
The 'Freo Today' Department deserves a special mention. For Freo lovers near and far, whether walking to the town square, Walyalup Koort, from old Freo Train Station for work, or trudging through the snow in some cold place in the northern hemisphere while wishing you were in Freo, there's a feature photo showing you what's happening in the Port city in all sorts of nooks and crannies, not to mention in the inner harbour itself. Not as good as being in Freo, but pretty nice just the same!
The 'Shipping News' Department not only features container ships, Ro-Ros, cruise ships, and news about shipping lines, but also features stories about the plight of seafarers during covid, industry adaptation to climate change demands and so on, as well as keeping you abreast of what's happening around the Port's inner harbour in Maritime Movements. There's always something happening, like in the old Passenger Terminal right now where the 60 year old escalators have just been spruced up for a new, hoped-for cruise ship season.
Of all the Department descriptions, the 'Life Law + Culture' Department is perhaps the least self-descriptive. Pretty much everything that doesn't fall within one of the other Departments seems somehow to be about life, law, or culture. There you will find a tremendous range of stories. For example, podcasts with photographers and poets, articles about Freo birds and trees, reviews of art exhibitions, book reviews, 'Places I Love', 'Governing Freo-style', and musings like 'Friday On My Mind'. Here we even have a regular 'Health MATTERS' feature. What do you do if someone collapses with a heart attack right in front of you on a Freo street?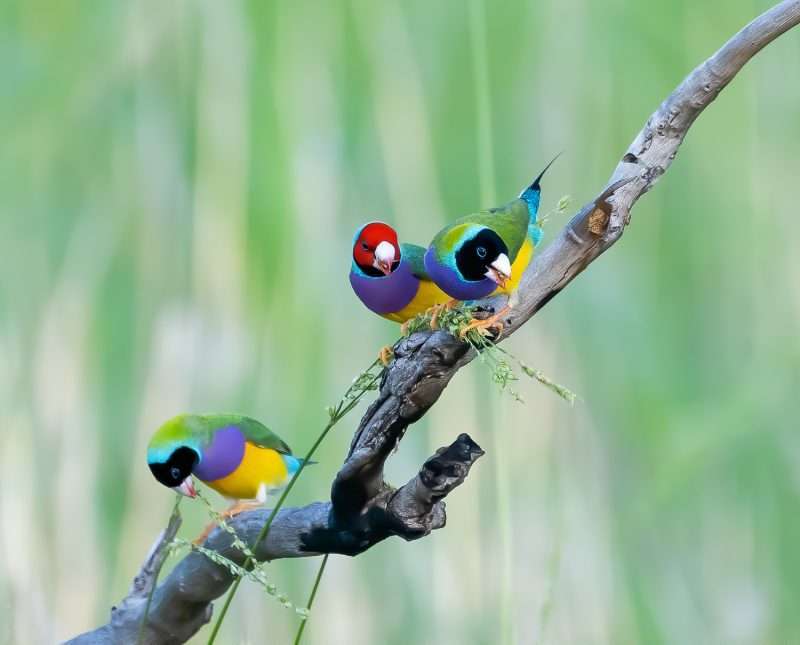 Architecture + Urban Design takes you to the very heart of Freo's celebrated, late 19th century built environment and the urban planning proposals and controversies around Freo. High-rise always catches the eye. Different architectural forms, similarly. Enlivening the business centre of Freo is a constant topic. Will the refashioning of the old Kings Square into Walyalup Koort provide the impetus many hope for? What else is needed?
Then there is our much praised Freo People Department. We have been posting podcast interviews with an amazing array of Freo People since our launch. Take a look at the veritable podcast treasure trove. Forget your other podcast sources, plug into these as you lie at the beach or attend to your household chores! So many creatives, local politicians, land developers, artists, writers, poets, photographers, community influencers. The list is not endless, but it is extensive and growing all the time!
Seen In Freo brings you photographic essays of events happening periodically around Freo. It could be a festival. Or an event like last weekend's Long Table Dinner. A gallery of photographs will transport you there, or let your friends and family see what you've been up to!
The Streets of Freo Department is an ambitious project to map the entire length and breadth of Freo and all its fabulous localities. Local residents fondly record how and why they love their streets and their local communities. If you want to learn something of the essence of Freo, why folk love it so, this Department is a great place to start. Please do contact us if you have a story to tell of your Freo street.
Secret Freo carries that sense of community forward with its take on local Parks, big and small, and on our Beaches (an open secret!).
An easy way to find a story or feature is through the Search function at top right on the website. Just enter key words or phrases like 'photography' or 'poet' or 'Fremantle council' or 'Covid' or 'South Fremantle Power Station', or one of our contributor's names, or whatever and see what you can find. You'll be pleasantly surprised to discover how much there is to be found on the Shipping News.
As you can see, the Fremantle Shipping News is a community journalism project. We are here for the Freo community, and we love it when our Subscriber list grows and more and more Shipees join us on board.
We also appreciate it when you take up our invitation to donate to our cause. Your donations help to defray our production costs and keep our volunteer community journalists busy.
We would, of course, be very pleased to talk with you if you'd like to become a Shipping News Sponsor. There are a number of key opportunities. And we are always pleased to welcome new community journalists aboard as well.
Our plans are to keep doing a lot more of what we have been doing, with your input and encouragement. Community is important to us and a strong community is built with good communications. Through the Fremantle Shipping News we aim to be great communicators of everything inspiring about Freo.
So folks, there we are. The story of Fremantle Shipping News, where we've come from, what we cover, how to find it, and something of our community journalism ambitions.
Thanks to all our old and loyal Shipees for your continuing support, and welcome to all the new Shipees. We look forward to welcoming many more in the time ahead. Thank you all for joining us on our Shipping News adventure.
We can't wait to see what the next 5 years brings!
PLEASE HELP US TO GROW FREMANTLE SHIPPING NEWS
FSN is a volunteer-run organisation and we rely on the support of Freo people to keep making local news free. Thanks for helping!
* And don't forget to SUBSCRIBE to receive your free copy of The Weekly Edition of the Shipping News each Friday!