Kids who timidly crept into the rehearsal rooms, bounded enthusiastically from their sessions, humming whatever tune they had been working on. The same passion, fervour, generosity, and delight the celebrated musician injected into his own music career was gifted to his Penny Lane students.
Richard Lane, who was in his mid-50s – died suddenly last weekend after a rehearsal session with his Fremantle-based band, Big Boss Man. The breadth and depth to which Richard touched the lives around him is readily apparent in the tributes that have since flooded social media. Along with countless accolades from the music fraternity there have been heartfelt outpourings from local parents whose children were in Richard's musical care.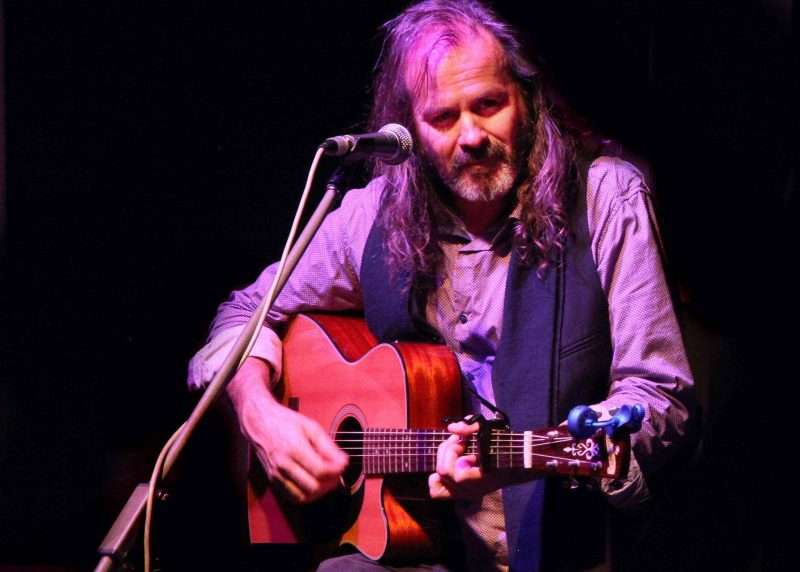 But it wasn't just through his beloved music school or even the music venues of Perth that Richard carved his inimitable presence. Thanks to his contributions to the iconic Perth-based power-pop ensemble, The Stems, Richard's talents were celebrated in both the national and international arenas.
Richard co-founded The Stems with Dom Mariani in 1983. With John Shuttleworth on bass and Gary Chambers on drums, the four-pieced played its first gig at Perth's Old Civic Theatre supporting The Saints and The Triffids. A lineup change saw Julian Matthews and David Shaw replace Chambers and Shuttelworth on bass and drums, before the newly cemented quartet released its seminal album – At First Sight, Violets Are Blue – in 1987. The Stems disbanded shortly thereafter.
Never one to let his power pop sensibilities lay in wait, in 1989 Richard founded The Chevelles before moving on to The Rosebuds. Over the subsequent years he has been an intricate part of local bands such as The On and Ons, The Painkillers, Big Boss Man, along with being a central figure in the 2003 reformation of The Stems, a reunion that in 2007 yielded a second album, Heads Up.
As considerable as Richard's on stage contributions were, his efforts behind the scenes were equally significant. In the 1990s he founded and ran a Perth-based record label – Idaho Records, oversaw a venue booking agency, worked for X-Press Magazine, and performed with a myriad of other musicians, all the while tending to his own career as a recording songwriter and musician.
In an industry that is often times ruthless, Richard was generous to a fault. He dived into each and every undertaking heart first. That's not say he didn't use his head. He was a critical thinker who could provide a solution to any problem. In 2008, he roped me in to running the Western Australian Music Showcase at the annual SxSW music festival in Austin, Texas.
The highlight for me was spending time in Texas with Richard, who was there with The Stems. With the venue's doors and windows flung open, The Stems' infectious power pop echoed through downtown Austin, attracting festivalgoers like moths to a flame. After the set, Richard charmed patrons as only he could, not only recruiting a legion of new fans but ensuring they all walked away with armfuls of merchandise.
For many here in Fremantle, Richard's greatest accomplishment will always be Penny Lane's Music Workshop. It was there where all of his unique abilities and traits were brought to the fore. He was an instigator, conduit, leader, showman, educator, and sage, inspiring a new generation of musicians all the while subtly challenging them to constantly reach new heights.
A little of Richard's soulful spirit resides with every one of his students and I find a tremendous comfort in that at a time like this.
As well as a remarkable musical legacy and a legion of friends and fans, Richard leaves behind a beautiful family. To Cathy, Penny, and Daisy, we offer our sincerest condolences and know the world will respond in kind to give you the same love, empathy, and care that Richard gave the world. Rest in peace Richard.